Similar Hat // Coat // Bag // Similar Boots
{Scarf from my friend Mackenzie's etsy shop! I'm in love with mine– buy your own here!}
Oh, today. Today was for waking up early while the sun was shining crazy beautiful bright in the sky. Today was for eating brunch at the Friendly Toast, and stopping for our recent favorite donuts and coffee on the way. Today was cold so we bundled up the best we could— ears covered, hands protected, layers upon layers of shirts and sweaters and socks and tights. Today was for tea and books and naps under blankets while the winter sun shone strong. Today was for creative dreaming, and making some big ideas finally come to life.
Today was peaceful.
Today was happy.
Today was good.
In the way only a Saturday can be.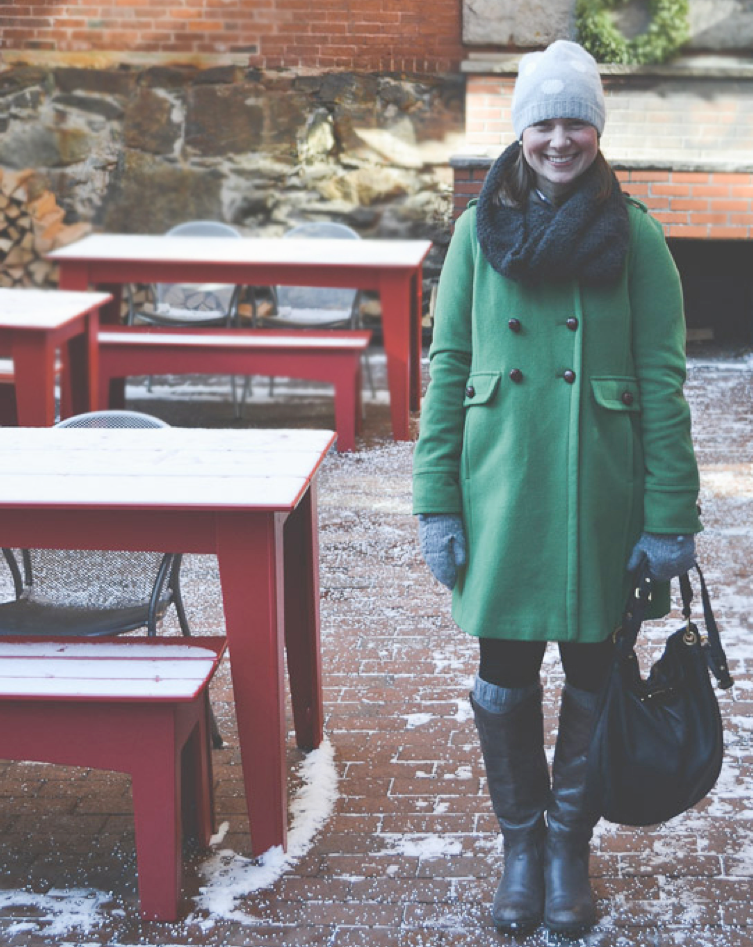 Hoping your Saturday was a good one, too.
Happy weekend. ♥