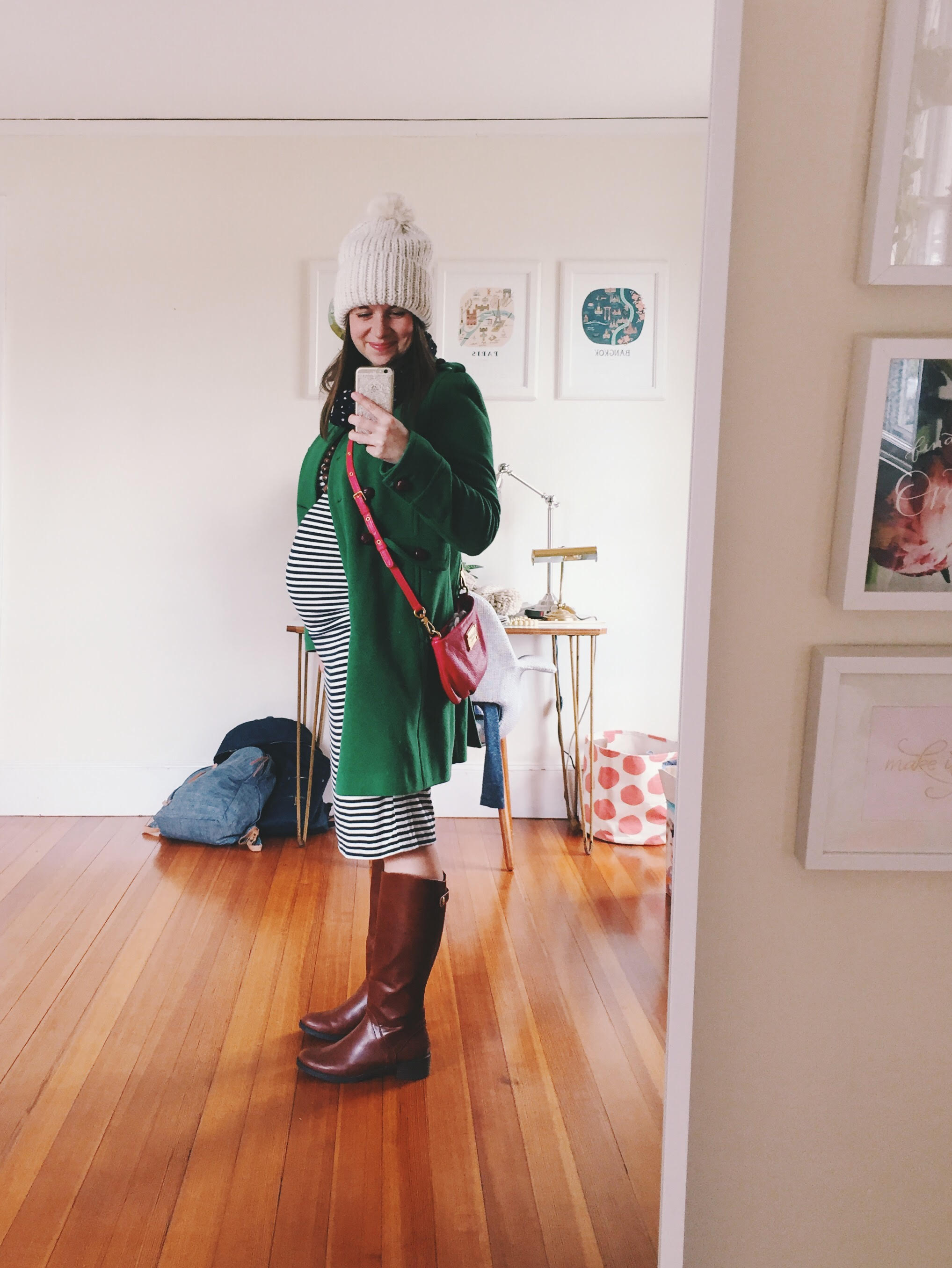 I am getting behind in my documenting game! I was on such a spree too! The photo above marks 28 weeks — and I can't believe how fast time is moving! On this weekend I enjoyed time at home decorating the house for Christmas and heading into the city with my sister for some Christmas shopping. We visited the Misha and Puff pop-up shop on Newbury Street (WHICH IS A DREAM!), braved through the crowds at the new Eataly in the Prudential Center, and visited the SOWA Winter Festival in the South End. A great start to December and a great start to the holiday season.
Here are some extra photos from the weekend…
Misha and Puff makes GORGEOUS hand-knit outfits for babies and toddlers and I was so happy to discover they were opening up shop in Boston for a few weeks this winter. The pop-up shop is amazing and it's very hard to not want everything in it! I picked up a little pom-pom hat and Meg graciously bought the baby her first knit Christmas dress. Everything is so lovely and so well made. So excited to own a few pieces!
Eataly is amazing! AND SO CROWED! We were not able to eat here because it was so busy, but I'm determined to find another time at some point!
The sweetest space for a Holiday Market! Twinkle lights forever!
I found this amazing illustrated version of Harry Potter at Costco for the baby's first Christmas book (HP is so Christmas season to me, and I'm not quite sure why). But! Who are we kidding, I really got it for myself! HA! I will wrap it up on Christmas Eve, though. Just to make it official. :)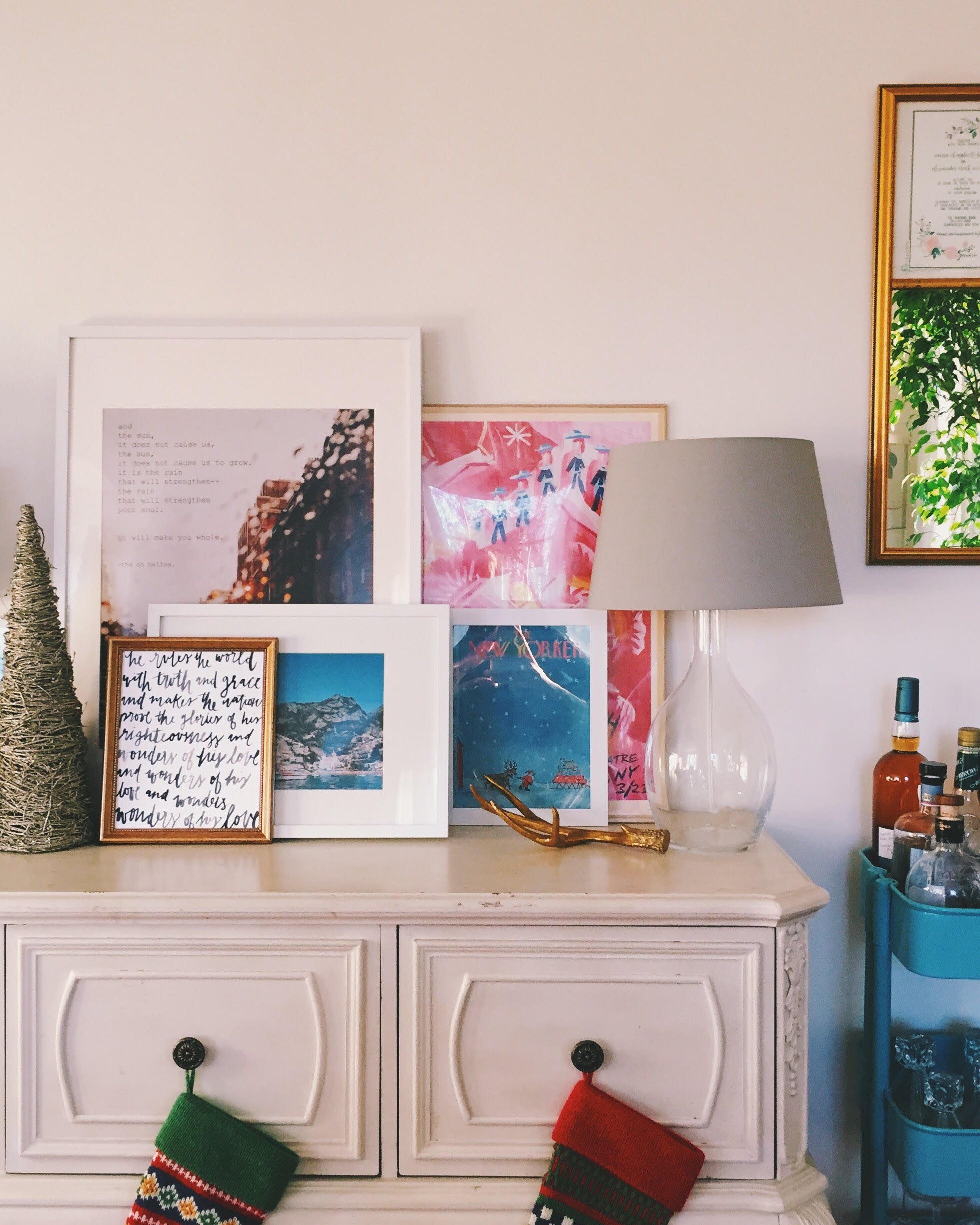 One of my favorite spots in our house — and just the right amount of Christmas trinkets. :)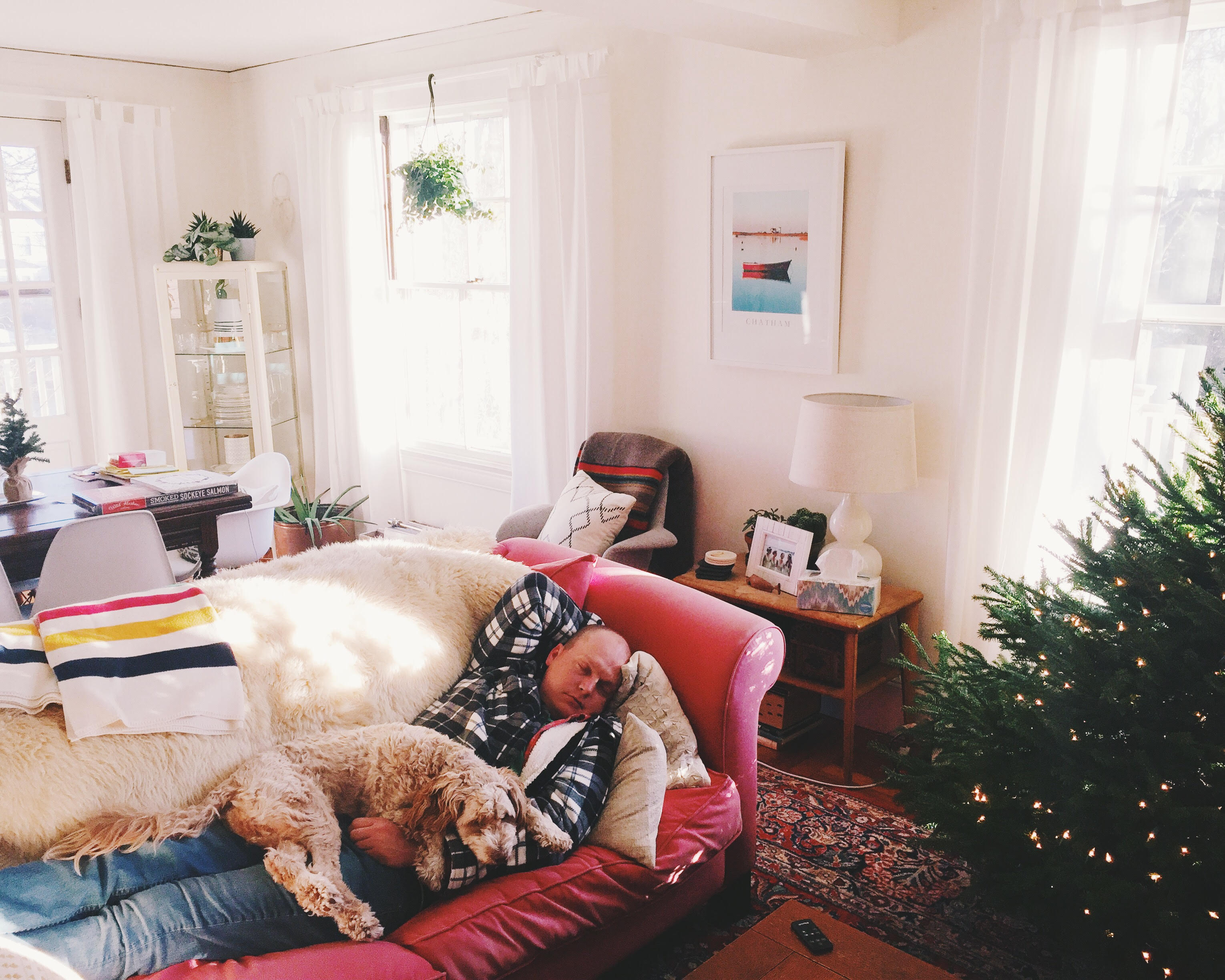 Sunday snoozes. So good.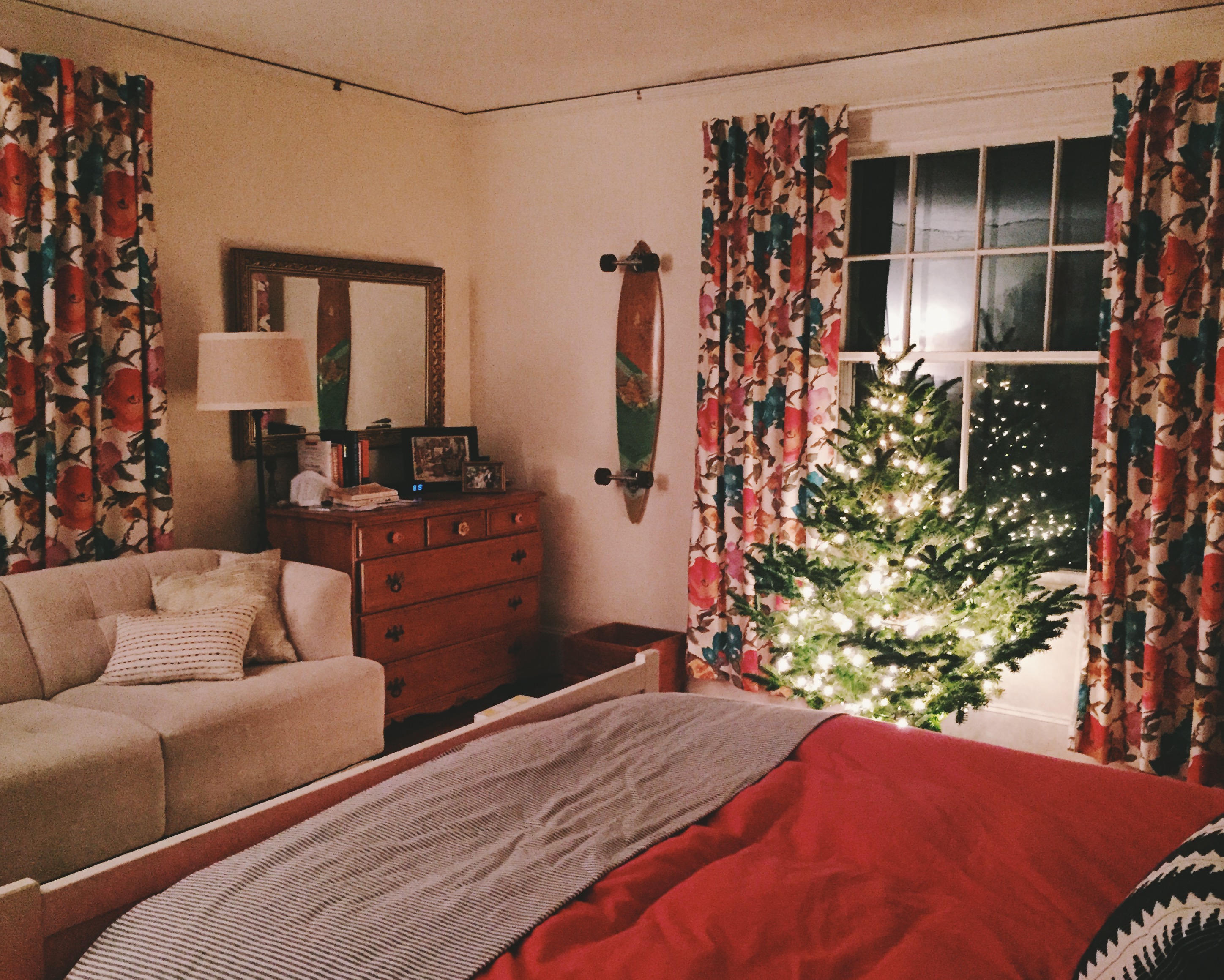 And finally! I love our bedroom tree! It doesn't get much more magical than that. I love Christmas and I'm so excited that it's finally here.