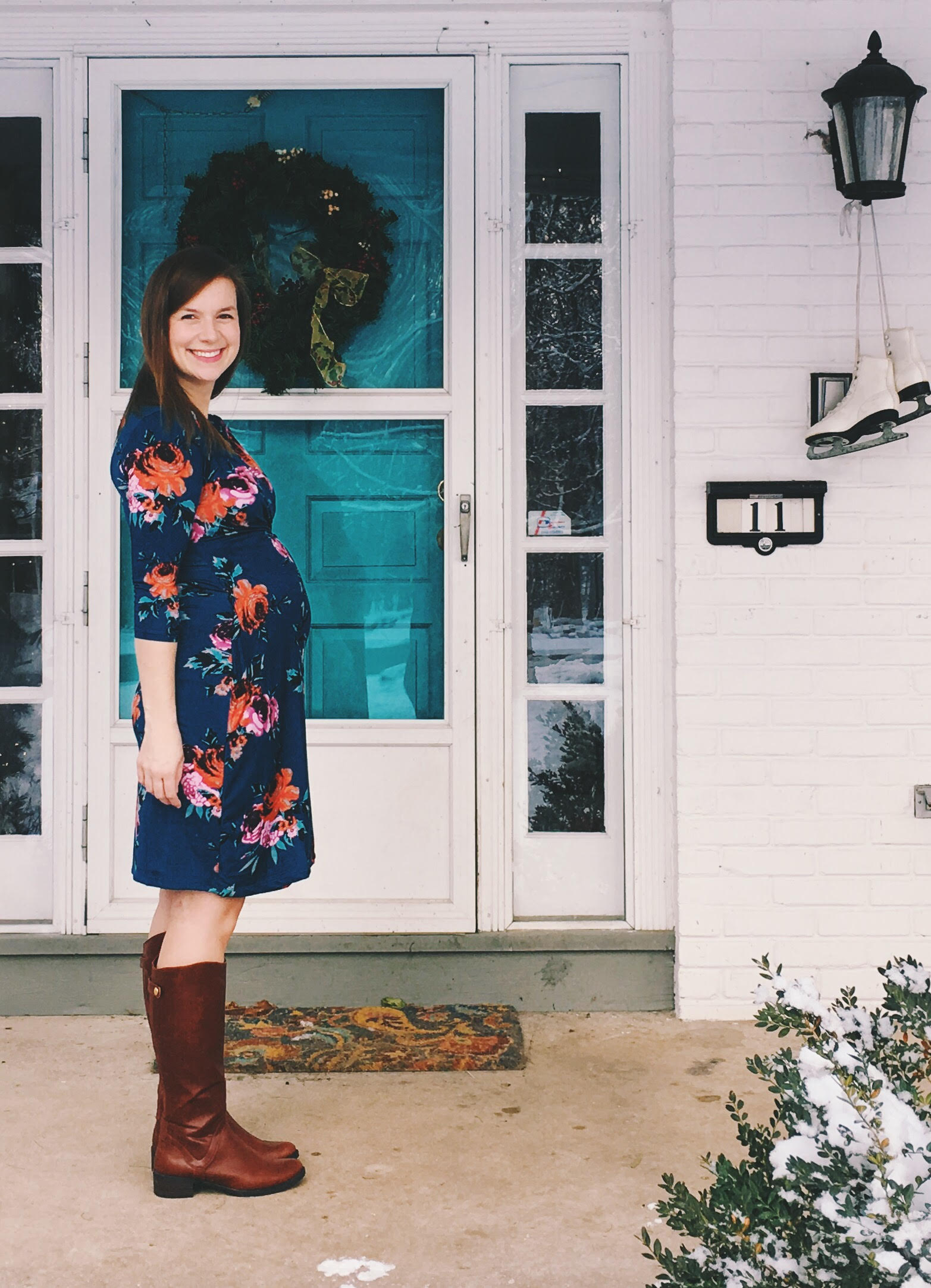 The weekend of my Syracuse baby shower! :)
My sister and I drove out to New York on Friday night and had such a nice time. My mom and Meg helped host the party with my cousin Kristin at her cozy, Christmas decorated home and it was so great to see everyone who came! I got a lot of adorable clothes and some essentials from my baby registry.
Zan and I are having another shower together in January with our Boston friends and family and it's really wonderful to have everyone so excited about the new baby. This is the first grandchild for both our families, which makes it even more special! So much love for this little girl and she isn't even here yet!
I'm feeling so good, but also feeling really pregnant. Go figure, right? :) I can't believe how close we are, but also still so far away. How much bigger can I get? 10 weeks bigger, apparently. I don't like sitting too long at the end of the day because my back starts to hurt and my insides feels smooched. But for a majority of the day I feel awesome and I'm sleeping well so I can't complain about too much! I also have a lot of energy. A friend at work asked if I was tired and taking lots of naps, and no! I am feeling active and not sleepy at all. Still drinking tons of milk and buying lots of little outfits. Target has some of the best and most adorable things! But of course they do.
This weekend we are starting on the baby's room. Walls are being painted, a rug has been found, and we went with this IKEA dresser (and Anthropologie knobs!) — which will double as a changing table too.
I can't wait to start decorating and adding all our gifts and purchases to the nursery soon. Thank you, thank you for everyone's happy wishes and all the amazing presents. Super thankful, happy heart.