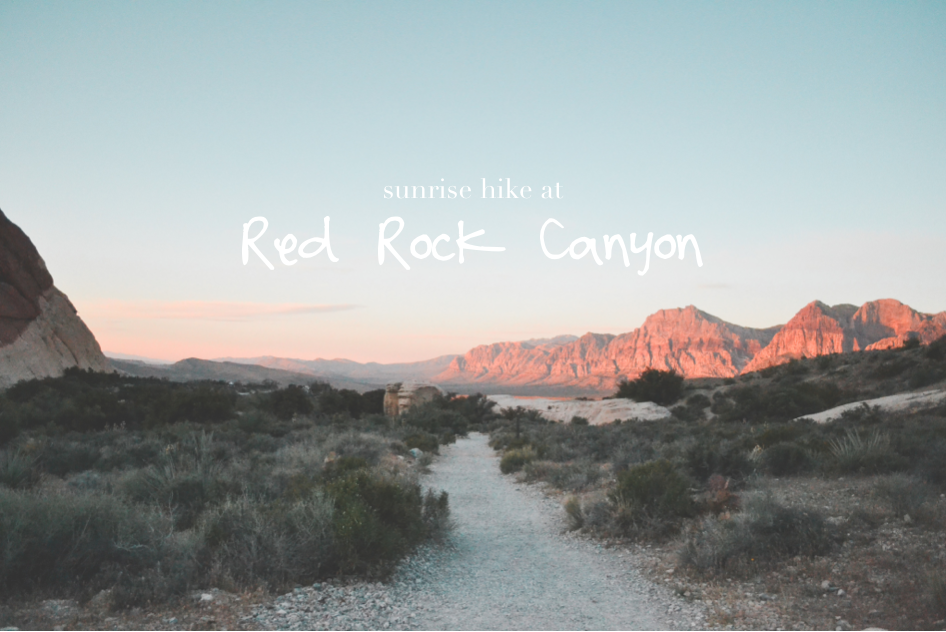 On the last morning of our trip to Vegas we headed out to Red Rock Canyon for a sunrise hike. Do you remember how we do a New Hampshire Hut-to-Hut hike every summer? Well it's Zan's uncle Tim who organized that every year and it was Zan's uncle Tim who was in Vegas at the very same time we were. Hiking is Tim's favorite way to exercise and we were happy to tag along. Luckies!
It is so nice to have family in a faraway place while you're traveling. We were able to see a lot of family on this trip (people we don't often see AND people we do!) and it was just the best. Tim knew a just-right trail that was perfect timing for our morning. We got the the Canyon just as the sun was making it's mark against the sky and we reached the summit of our hike while the light was golden and gorgeous…
So beautiful! Hands down one of the highlights of our whole trip.