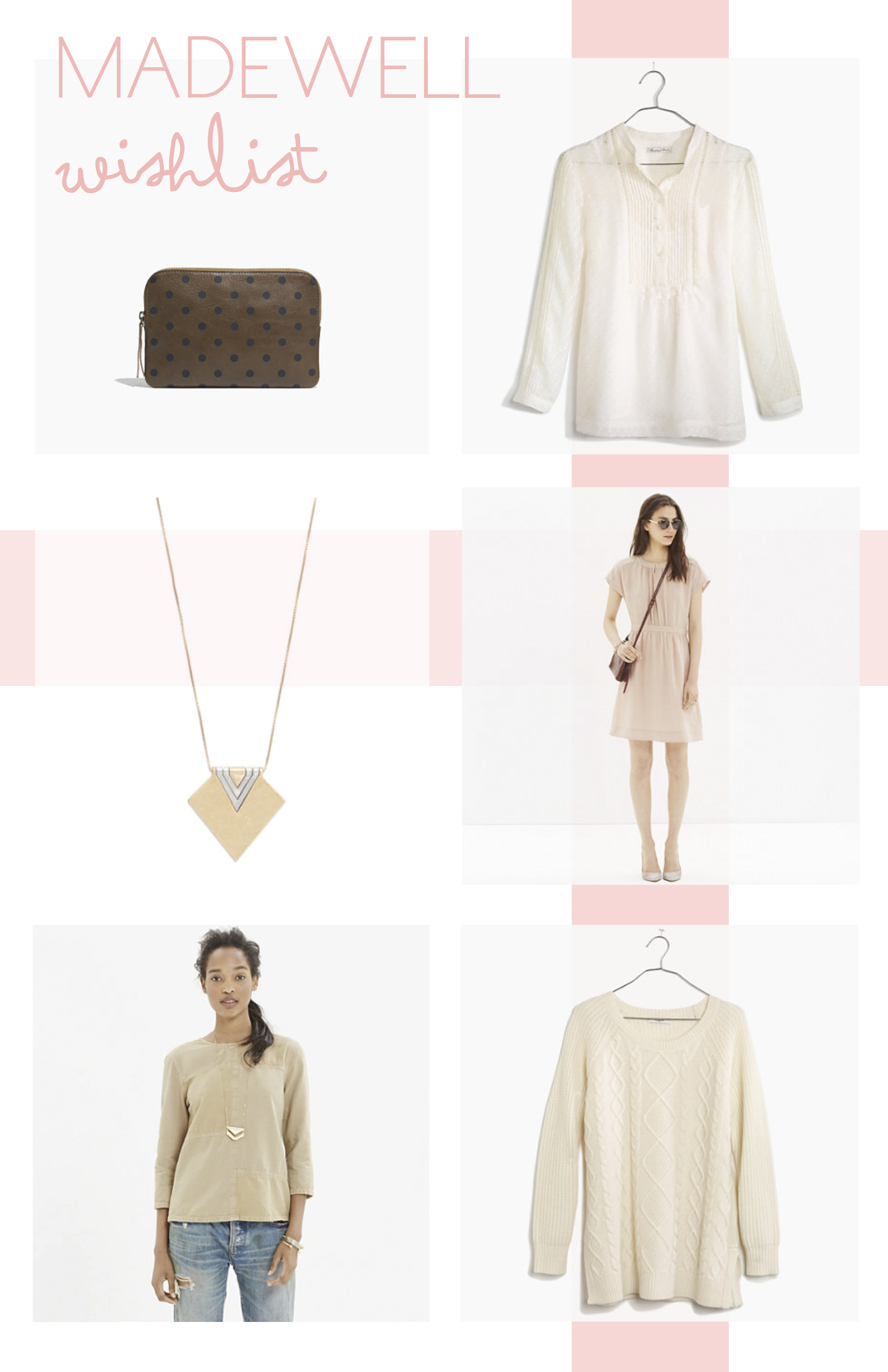 Tonight I am heading to a Madewell shopping event at the Natick Mall with a group of girlfriends and these are just a few of the pieces I have my eye on….
White/light EVERYTHING is on my radar right now.
clutch | blouse | necklace | dress | top | sweater
Weeks before we moved, and even weeks after, I downsized pretty much my entire wardrobe. So much stuff I never wore! There's a lot of buzz about clothing capsules going around on the internet, and although I did not make one of my own, I did get inspired to truly take a look at my stuff. What did I never wear? What did I love? What could I not live without??
Anyway, I'm down to one small closet + one dresser full of fall clothes that I wear and love and so far, so good. So many favorites from Madewell, too, so tonight should be very fun!
// p.s. listening to this playlist right now
from the Madewell blog. A good one!
//p.p.s. selling some old clothes this weekend HERE.
Play along if you're into it!