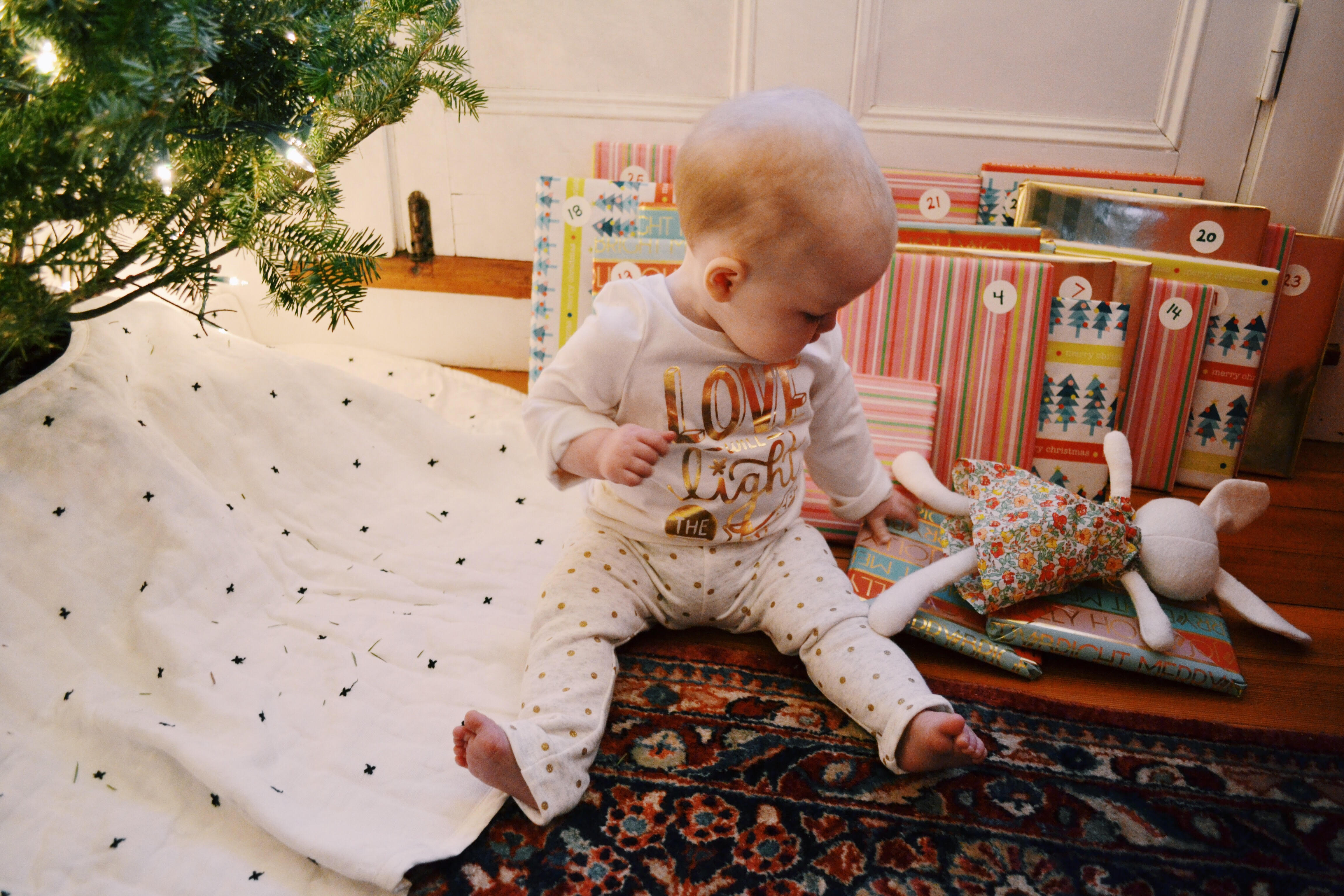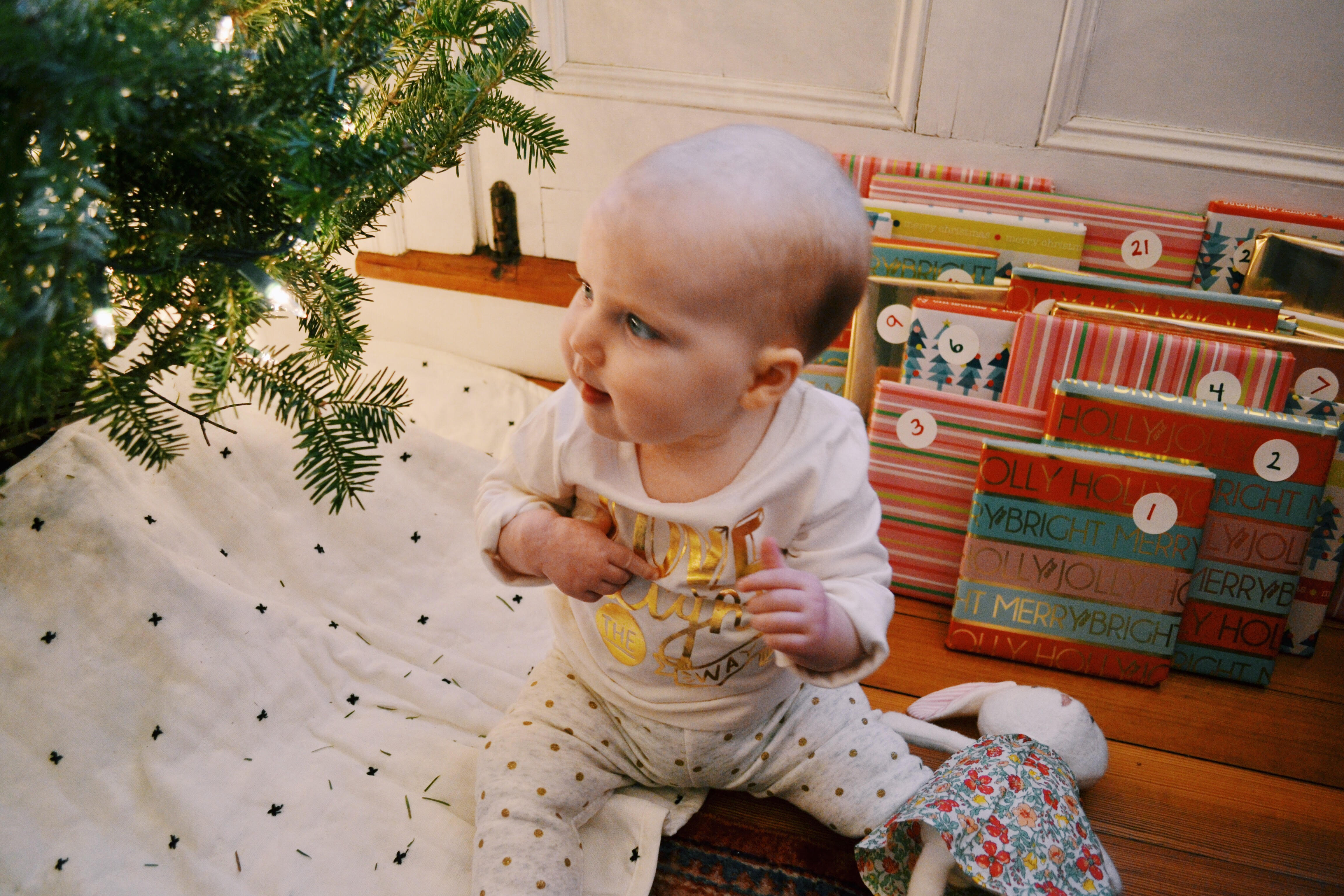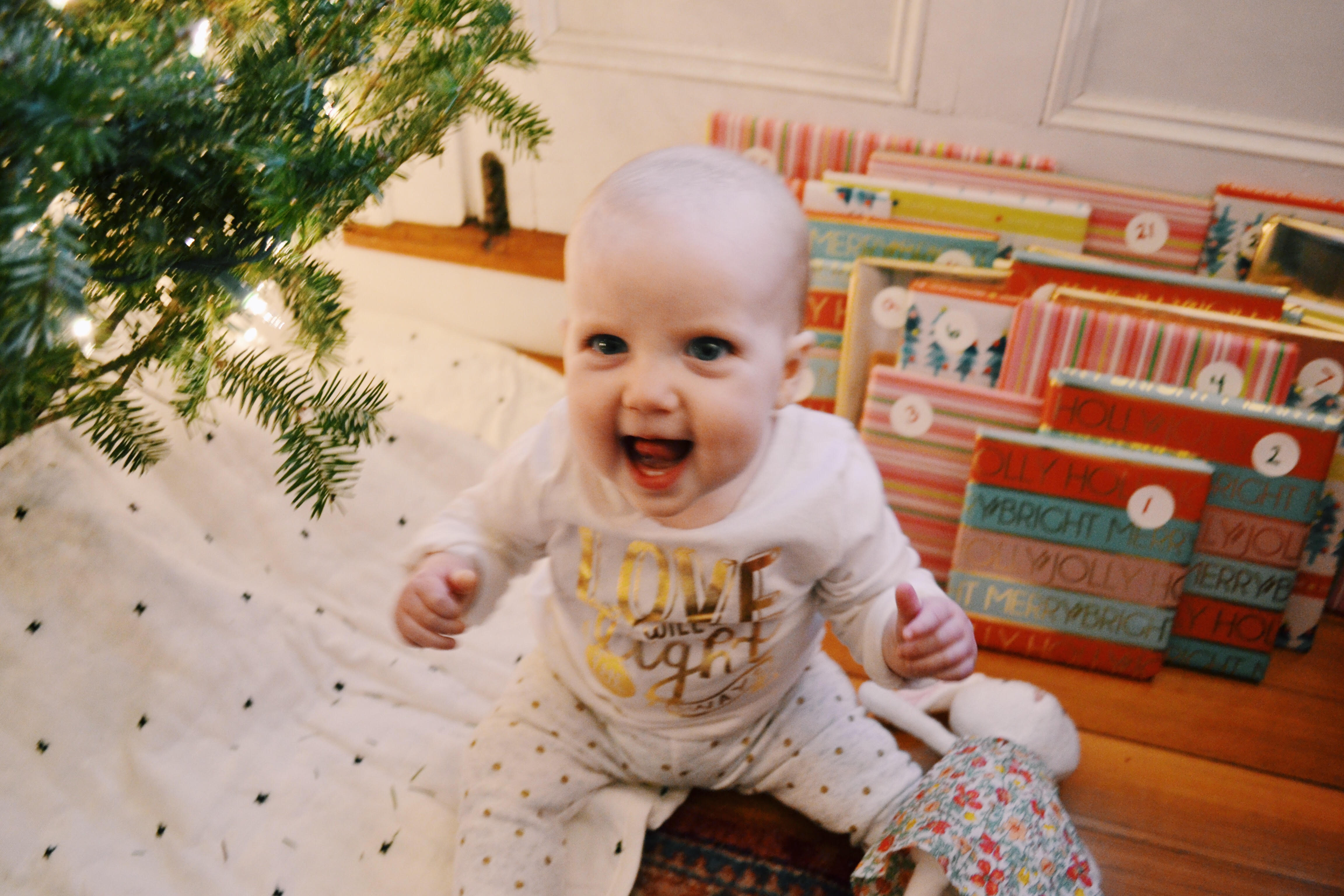 Here we are. Almost 10 months with Ophelia. I am so excited for Christmas with her. Her first one! I love her so so much.
From the beginning, I've been reading to this girl. Reading in the mornings, in the afternoon light, and before she gets tucked in for bed each night. I put a bookshelf in the living room so we have easy access to stories wherever we are in the house. She sits for them now– still and focused. I couldn't love her more if I tried. For December this year, and hopefully for years to come I'd like to do a Christmas book advent calendar with her. I remember seeing this on Rachael's blog before and knew in that moment, that I would someday do this too. And even though Phea is not even one yet, I've just gotten so excited about it. So, here we go.
We drove to the library last week and loaded the stroller with books. I didn't worry too much about what they were just so long as they were board books and short stories about winter and Christmas. I'm hoping to collect some favorites as the years go by. This year is a trial of sorts. For me, for her, for both of us.
25 books all wrapped up and ready to begin.
Happy Christmas, world! Sending out wishes it's merry and bright.