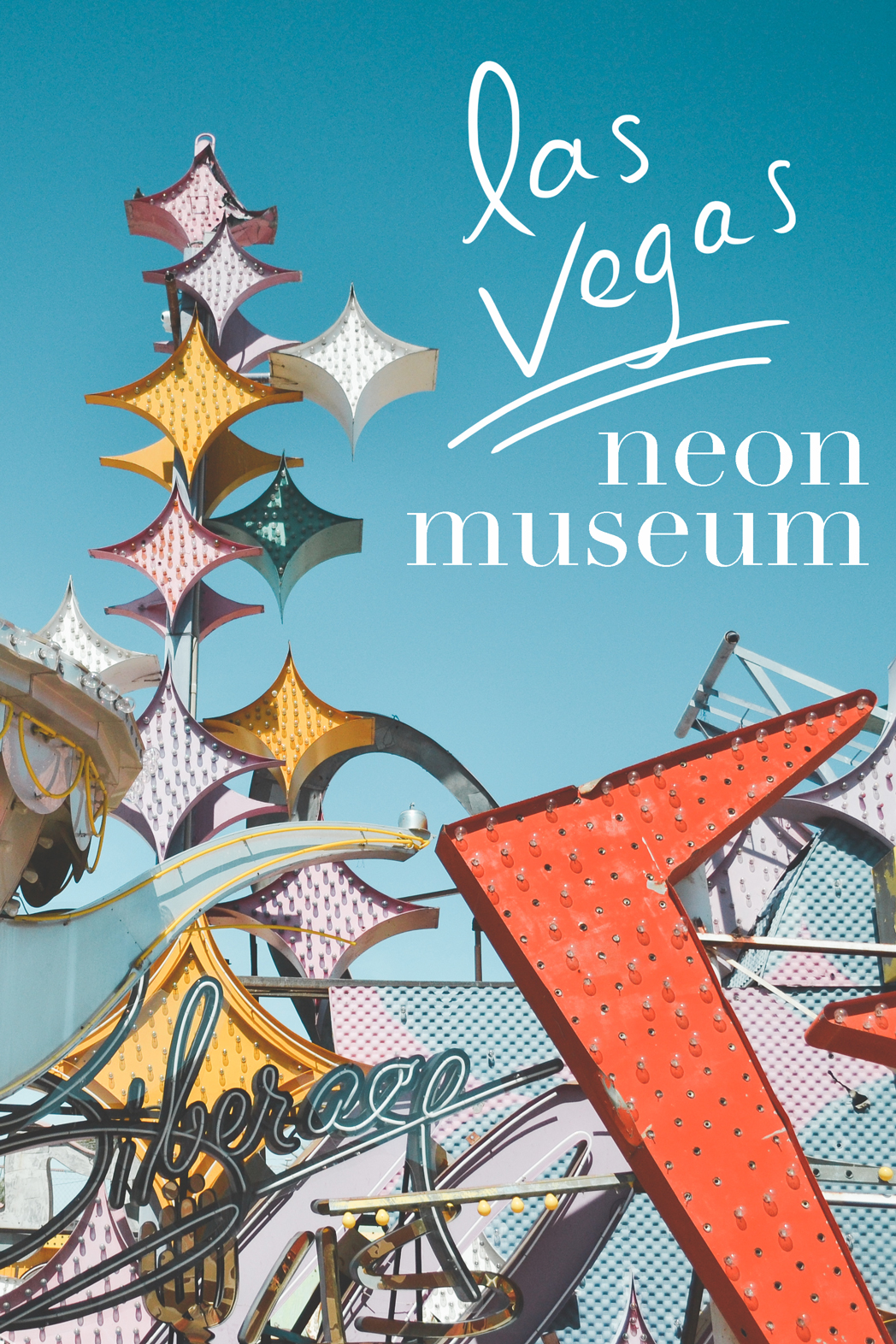 !!!!!!! Welcome to Las Vegas !!!!!!!
I have never, not once in my life, had the desire to visit Las Vegas. Never ever. I didn't expect I'd ever go and as far as I was concerned I didn't need to, have to, or want to. You know how it goes.
But also, you know what they say. Never say never.
So, of course I recently found myself there. The way of the world, I guess! And it was wonderfully fun and so… 'MERICA. Right?! Even though there are all these different hotels claiming to be PARIS AND VENICE AND ROME! Las Vegas is so classic America. And I am glad to have seen it!
The first day we were there I decided to take the non-traditional route and skip the slot machines. This was the day Zan had to work all morning and I didn't want to leave him out! (Just kidding. ; No gambling for us!) I had actually done a little research/memory searching and had remembered seeing some favorite bloggers previously post about the Neon Museum so I thought this would be the perfect opportunity to give it a try. I also saw it recommended in a guide in a new app called Townske I've been trying out recently. (Try it if you haven't yet– I used it to do some research for our trip and think it's pretty great!) After all the bright and color pictures I came across, I was sold! Pastel colors, old school vibes and funky typography. That's my kind of dream.
Here are some favorite photos I snapped while I was there. So so many good ones, I couldn't help but include them all…
Such a cool place! I loved it!
// A few tips: I visited on a Tuesday and had no trouble getting tickets the night before. Weekends might be busier so look into booking a few days or even maybe a week ahead. I also tried to go early in the day to avoid the desert heat– it got up to 86 degrees the day I was there! Luckily, they have umbrellas to use as a sort of make-shift shade and I gladly took one along with me on the tour. Overall a great guided information session with interesting info about the history of the famous Vegas lights.
And soon! More great Vegas memories to come!