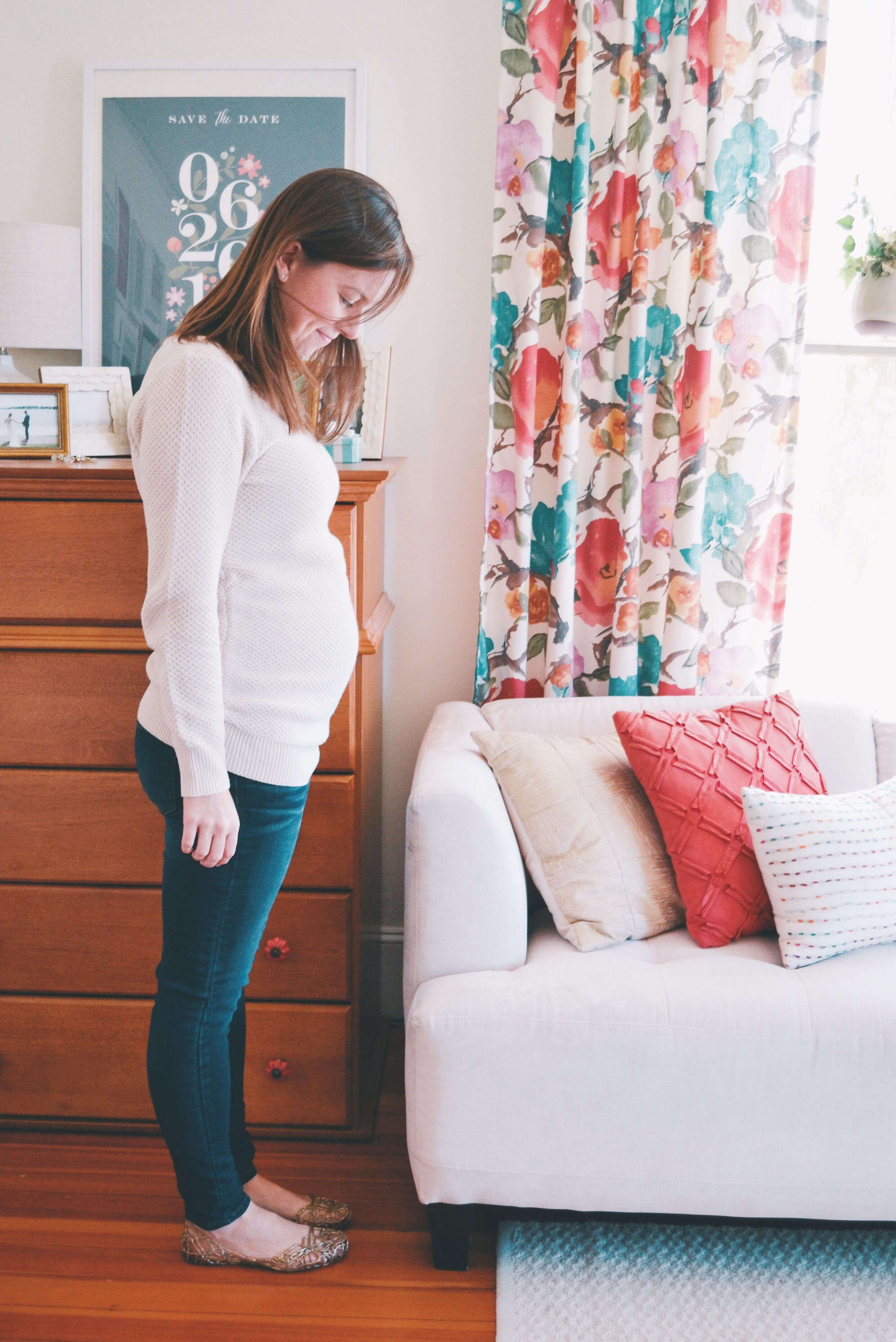 Dear Baby,
Another week done, and another week closer to meeting you! Time slow down, please! I want this to last! I feel like I'm going to be saying a LOT of this over my lifetime, aren't I? I'm guessing this is true. This week I felt lots of movement from you. You mostly become active at night, right as I lie down for bed. The Bump App says you are the size of a coconut now. That seems crazy to me! But I believe it because it seems suddenly like I have popped — almost overnight. On Saturday I went to the Old Navy at the Cambridgeside Galleria because they have a maternity section and I wanted to buy a few more outfits for fall. They have cute stuff (like the sweater I am wearing) and I don't feel too guilty about buying anything because the clothes were cheap! And today, my friend Hannah came into town from Maine and I bought a few outfits for you too because they were ADORABLE and I honestly couldn't help it. I am so excited you are a girl! Hannah (who has a daughter Sloane) and I went to visit our friend EE who also just had a daughter Eleanor and we talked all things baby for hours and it made me really excited about everything. I am pretty much always excited about everything involving you, but also like WHOA most of the time too. So much I think I know and so much I'm sure I have NO idea about. This is really happening and that is sometimes still crazy to me.
Every day you're growing and every day I am in awe.
What will you look like? What will your personality be? I can't wait to meet you, but I really like being pregnant too! So we'll take it one day at a time and I know I'll be holding you soon.
I love you to the moon already! Infinite X's and O's.
Forever yours,
Mama ❤️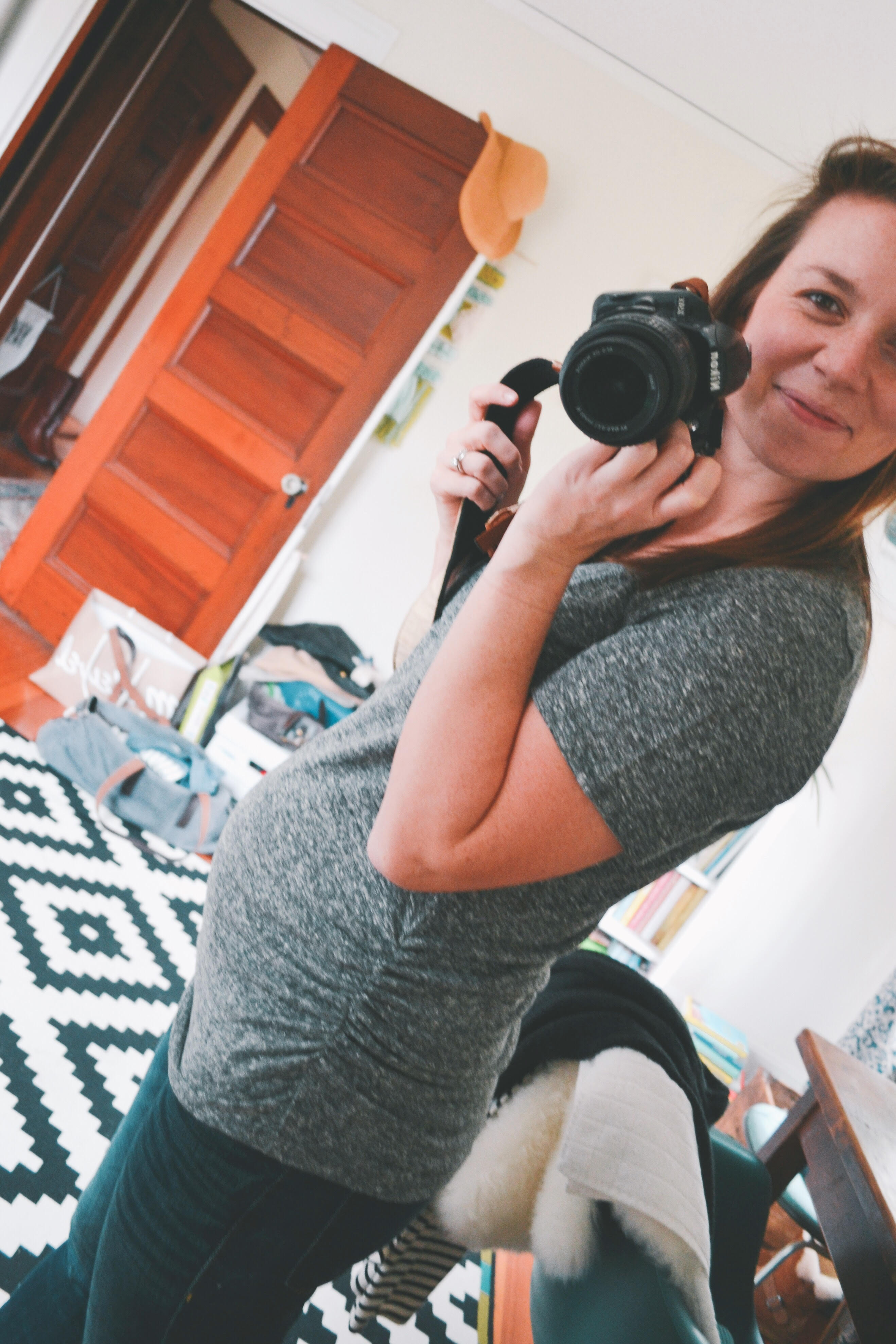 //
Taking this weekly photo thing seriously and not so seriously at the same time.
Just whatever I am wearing and wherever I happen to be.
But trying to keep up with it! Memories are so important to me.
(thanks for taking this week's photo, Hans! xo)