This past weekend I took on a project. I like to call it the PW project. Over Christmas, picked up a copy (and not just any copy, a signed copy) of The Pioneer Woman Cooks: Recipes from an Accidental Country Girl. I have been dreaming about this cookbook for awhile now. Partly because I want to make the food, but also partly because The Pioneer Woman, is like, the coolest woman EVER.
So I decided that this was the weekend I was going to try out her yummy looking buttermilk biscuits. Cause if there's one thing I love for breakfast, it's buttery biscuits.
Come with me on my journey…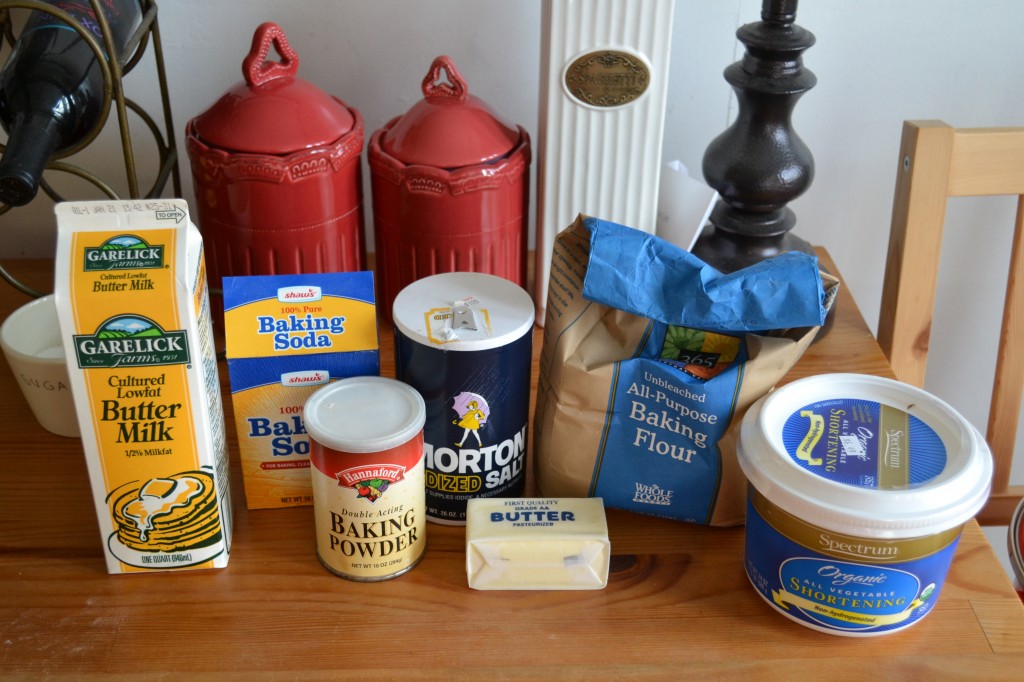 First, get all your ingredients ready. Your "cast of characters" as PW likes to put it.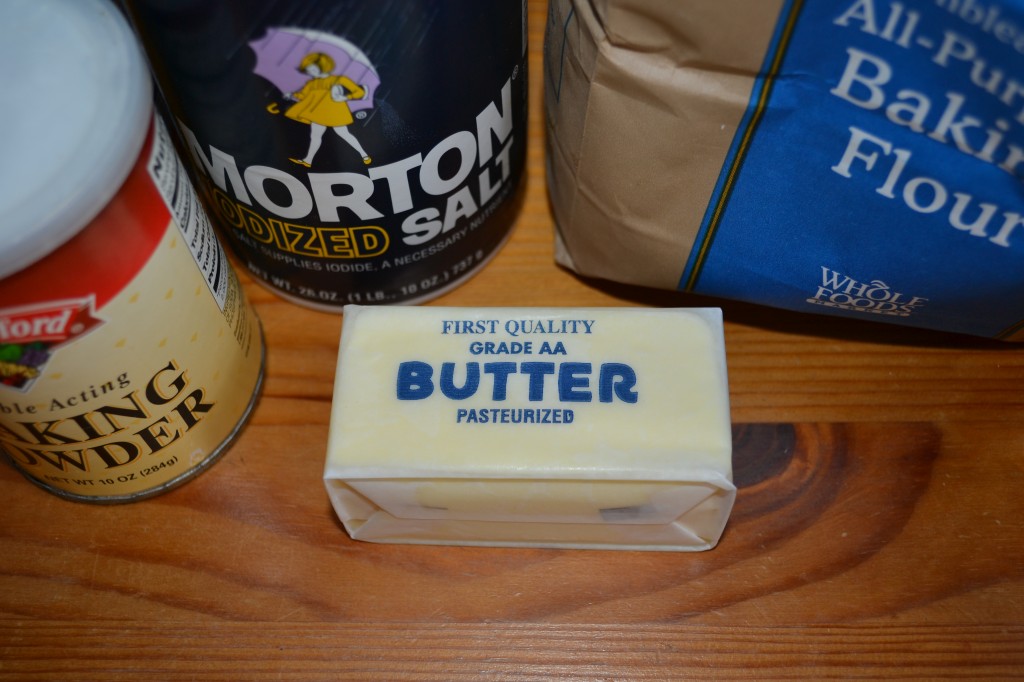 Keep your butter cold. That's the way it's supposed to be for making biscuits.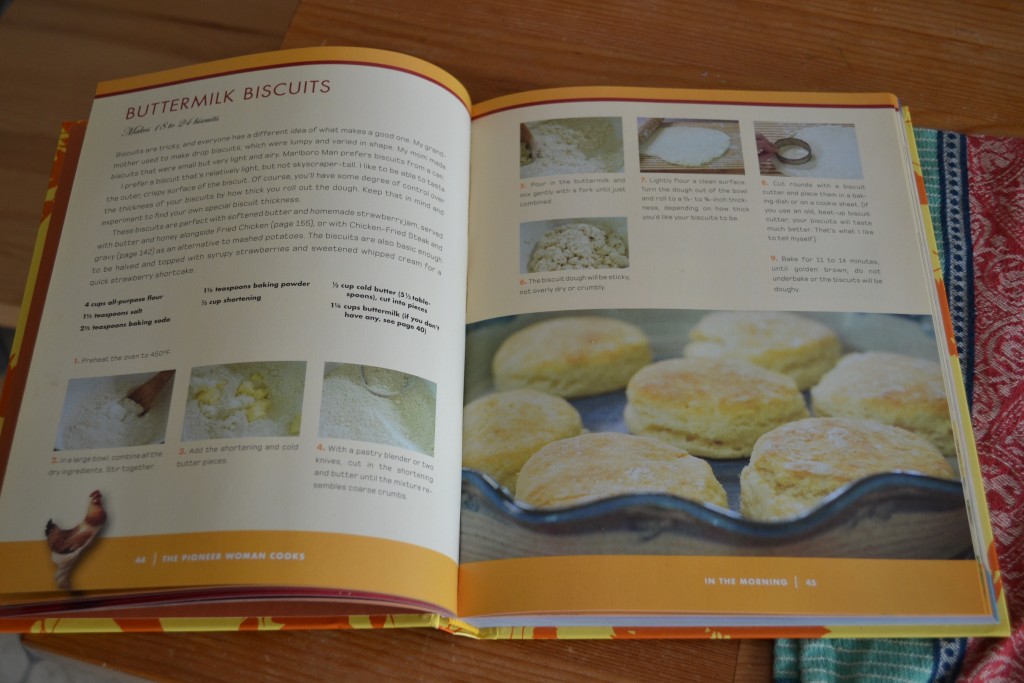 Make sure to follow your recipe. Cause biscuits aren't easy. They are tricky, tricky, tricky.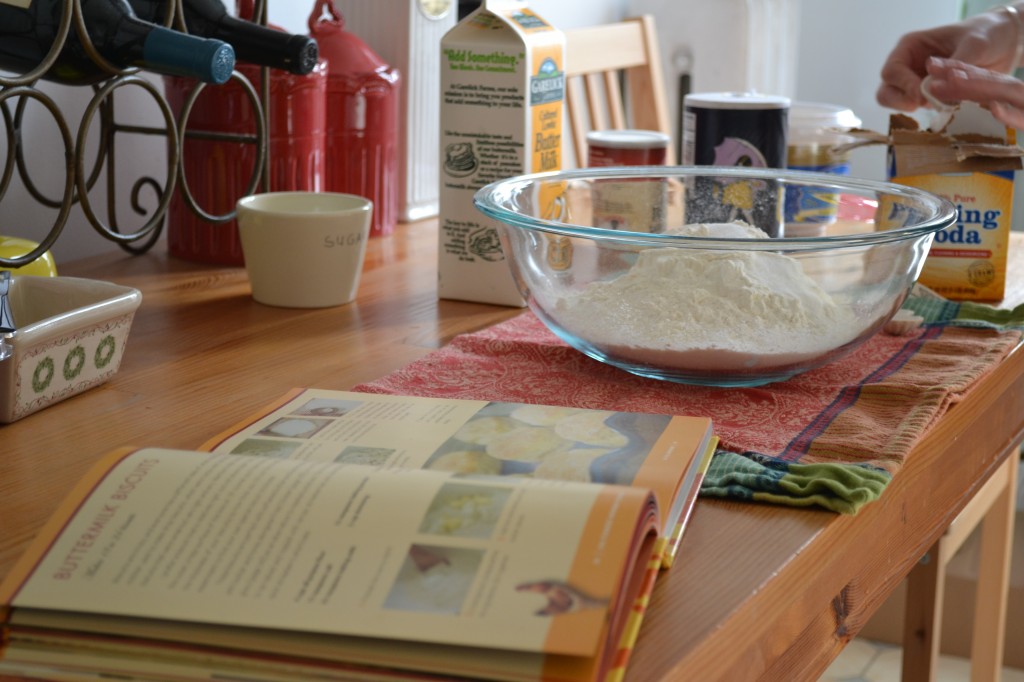 Start by pouring your dry ingredients into a large bowl. Oh, and pre-heat that oven to 450 degrees.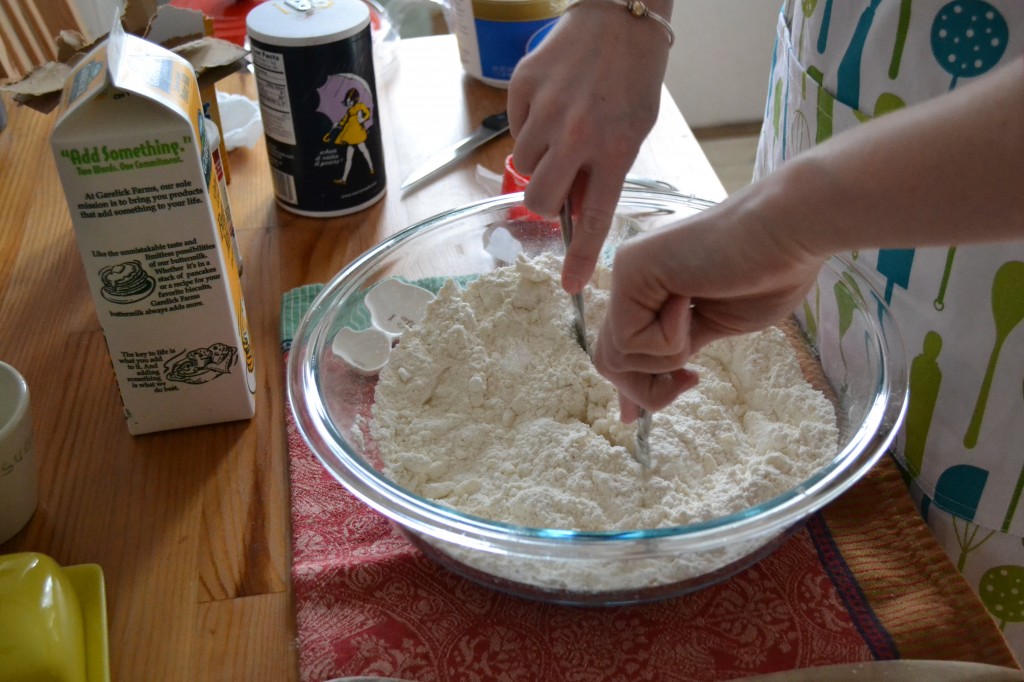 Add the butter and shortening. Yes, I know what you must be thinking. But let's indulge a little here. It's a Sunday morning. As for the mixing, PW says you can use a pastry blender, but I'm not that fancy so I used two knives.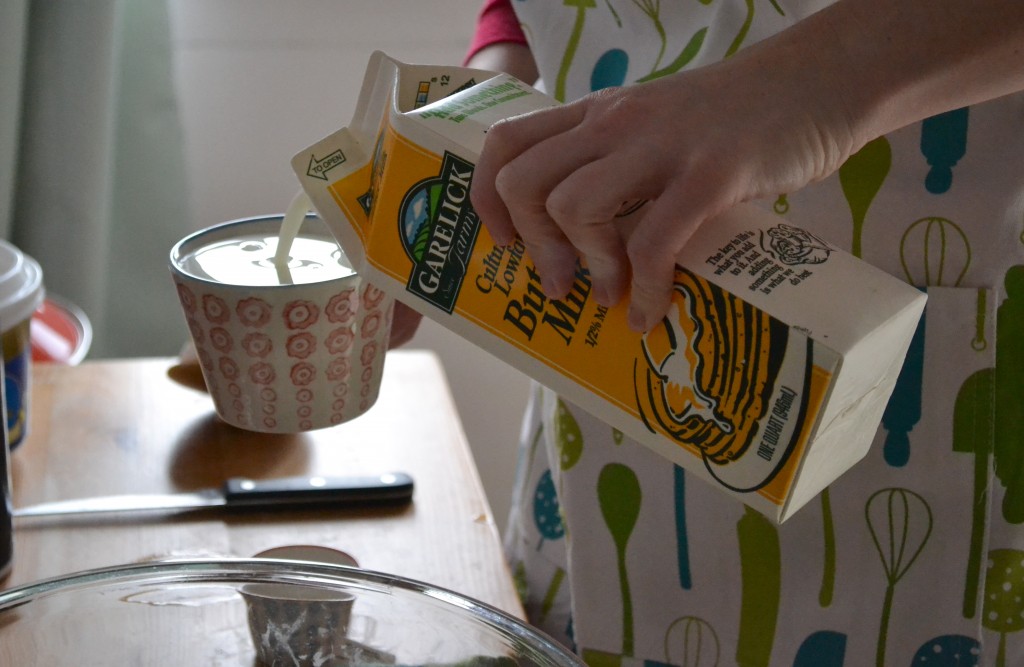 Pour in your buttermilk…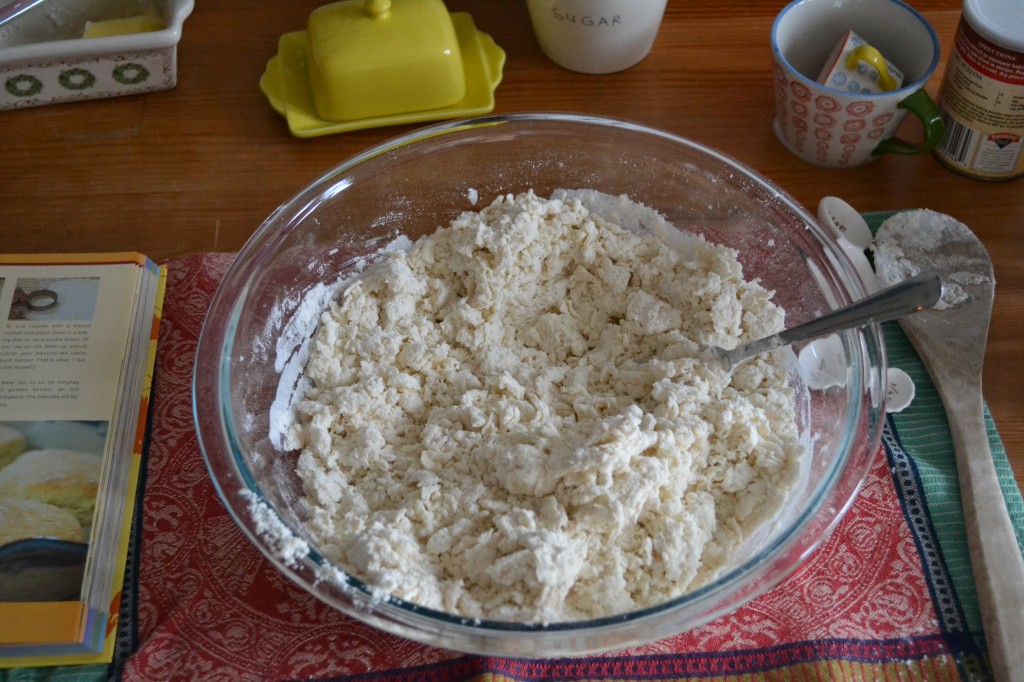 And fold with a fork until still a little sticky (not dry, not crumbly).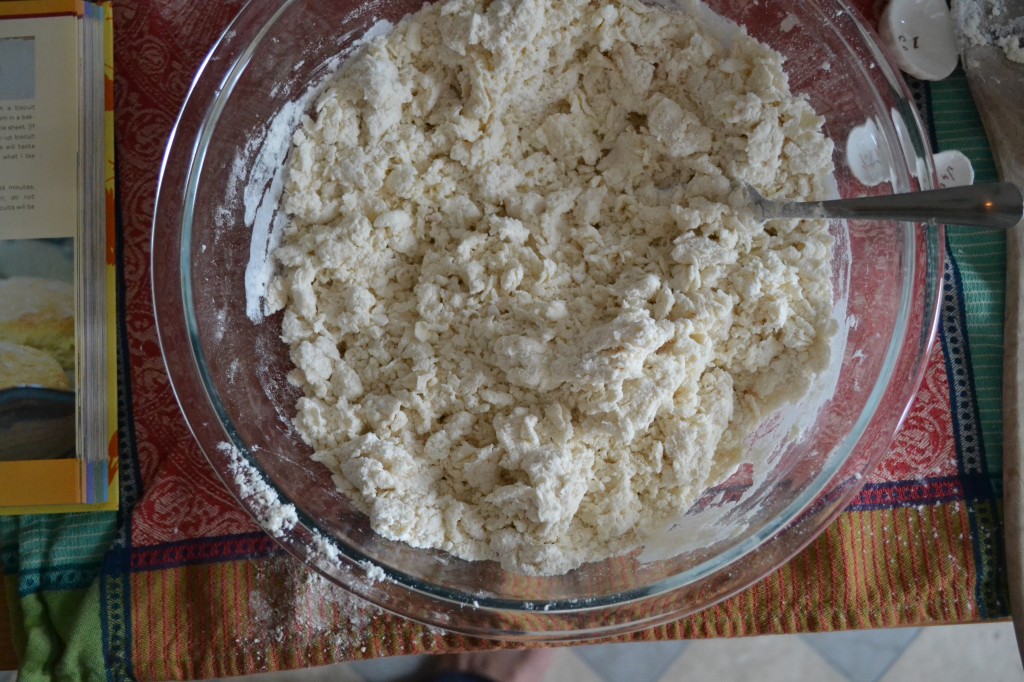 It should look something like this. I'm showing you these pictures so you can get an idea of what yours should look like, should you decided to take on this project yourself. Also, truth be told, I'm obsessed with my new camera.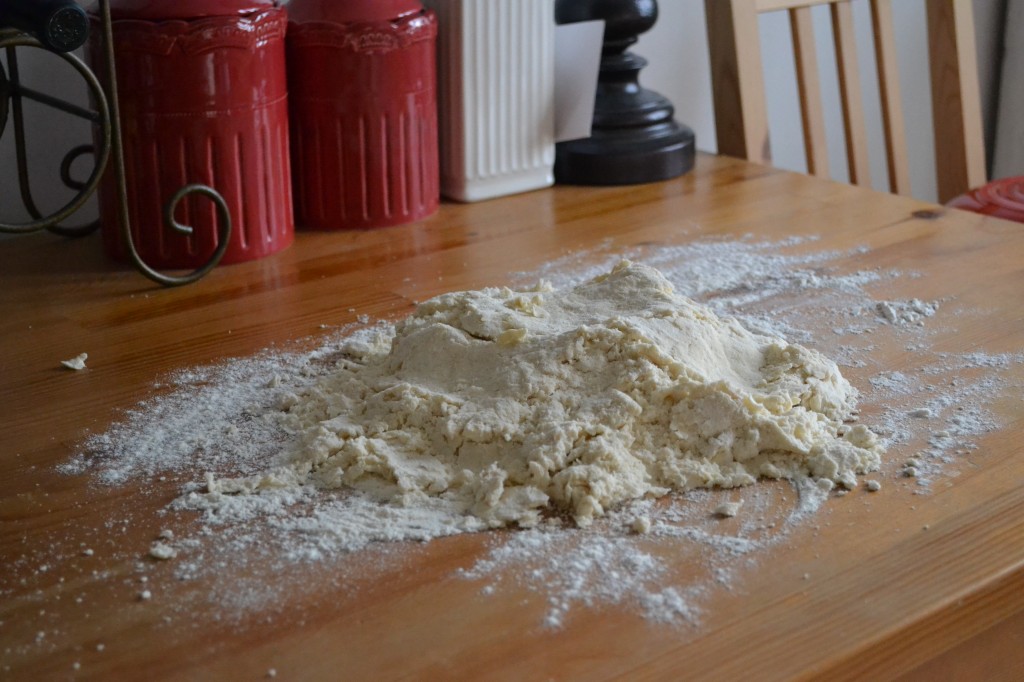 Then you flour a clean surface, and roll out the dough… not too thin, not too thick.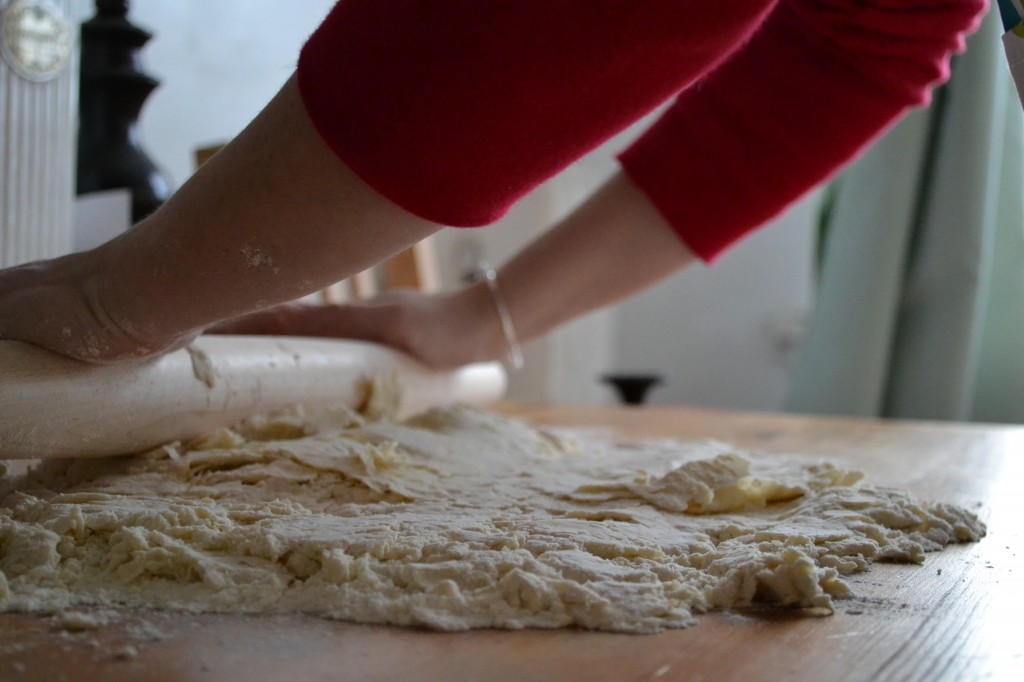 I got a new french rolling pin from Crate and Barrel via a gift certificate from one of my students. It's AWE-some. And it makes me just that much more awesome in the kitchen. Trust me.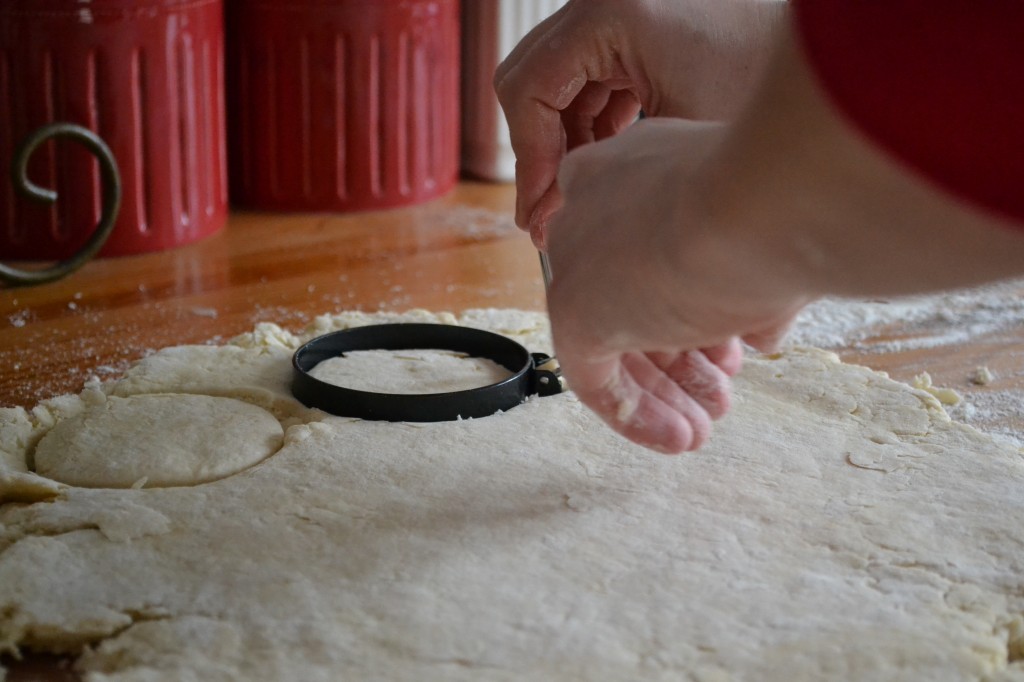 After your dough is rolled out you can cut your biscuits with a biscuit cutter. Which didn't seem to exist at C&B, so I bought this little number instead. Works like gold.
After that they're ready to go into the oven. 11-14 minutes or until golden brown. I think I cooked mine a tad bit too long. But they were still dang good.
Truly terrific! Spreading butter on top is simple and delicious. Raspberry jam is equally (if not more so) yummy as well. They also make a perfect place to put an egg sandwich. Yes. Oh yes.
Click here for the full recipe!
Hope you make these someday! They're sure wonderful.