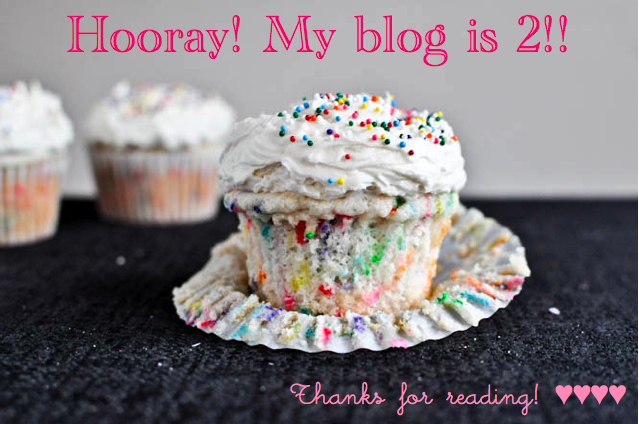 I can hardly believe it, but it's true. To be honest, I almost missed it altogether, this little bloggy birthday of mine. I'm a few days late, but we won't let that get in the way of celebrating. Never. On July 10, 2009 I became a real live blogger. It started with a simple post, an idea really, but I have kept it up for two whole years and this lady is proud.
My very first post ever, in March 2008 was a good one (love that quote), but didn't quite hit the mark and take me soaring into the blogging world. Haha, I can remember not knowing what to write! It was all so foreign to me back then. Write my thoughts down? For all the world to see? Crazy.
But for two years now I have been writing almost every day. And after two years I can safely say that I love it. It's a hobby, an outlet, a place to keep track of my thoughts, and my happenings, and my world.
I have saved memories.
I have made friends.
I have been inspired by decorating, and fashion, and interesting people.
I have discovered I love writing.
And taking pictures.
And I never, ever let the small things pass me by.
Thanks for being a part of it!
(homemade funfetti cupcakes from How Sweet It Is. Yes, yes, yes.)