One of the highlights over my week long vacation was taking the train into the city for the day. We have taken day trips into the city for as long as I can remember, and the excitement is just as strong as ever. I love entering the Greenwich train station and walking up to the ticket counter to buy that round-trip ticket. It feels a little bit old fashioned, like not much has changed in that station in the past 20 years. I'm thankful for that. It's all too often you see ticket machines nowadays. They're everywhere. But we bought our ticket from an actual man, who was sitting at a desk behind an old-fashioned ticket booth, wearing a uniform and a hat too.
And then the train came and we boarded, ready to glide into New York.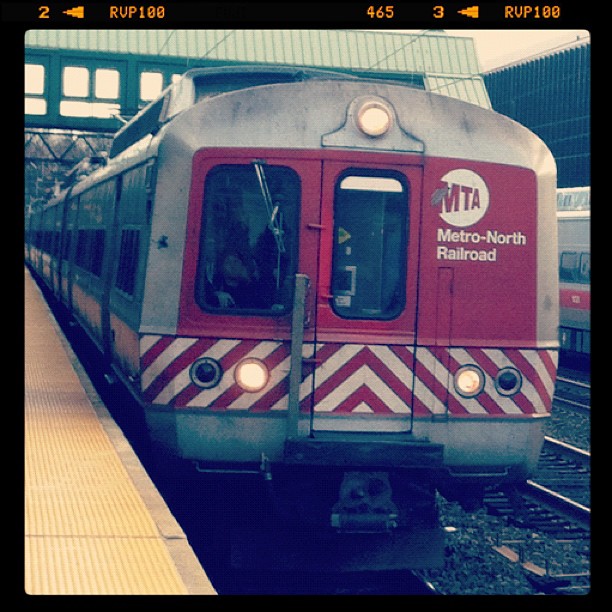 The train ride to Grand Central Station hasn't changed either since I was a little girl. The ticket man still comes around to clip your ticket and the seats are still that cold, hard leather from so many years ago.
The ride is fairly short, but it feels longer when you're as excited as I was to be in the most talked about place on earth and on the verge of meeting a new friend.
I loved when the train finally stopped, letting us off into the tunnel, until we finally walked into this:
Grand Central Station in all it's glory.
Goodness, it's beautiful.
It's so beautiful it takes your breath away and you almost have to pinch yourself to make sure it's actually real.
Takes my breath away every single time.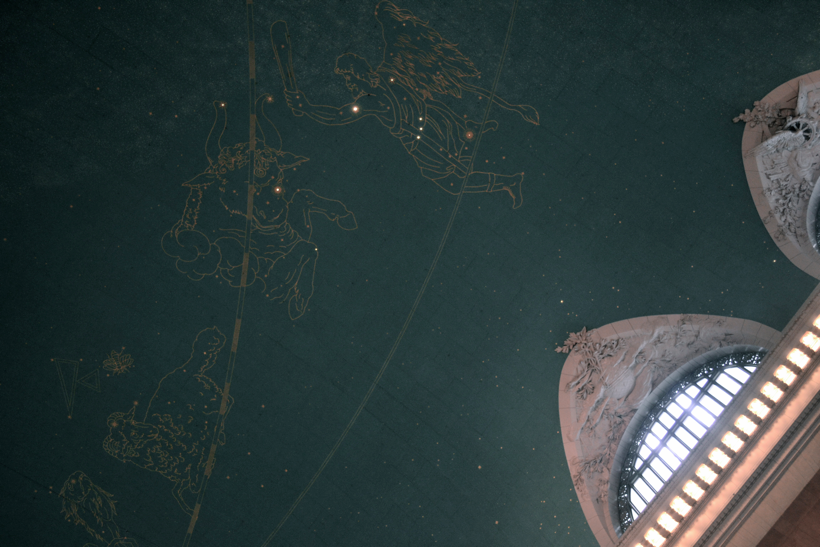 I made Meg help me look for the secret of Grand Central, which I read about recently over at a Cup of Jo. It's not so much of a secret (there were tons of people there!), but it was a neat experience all the same.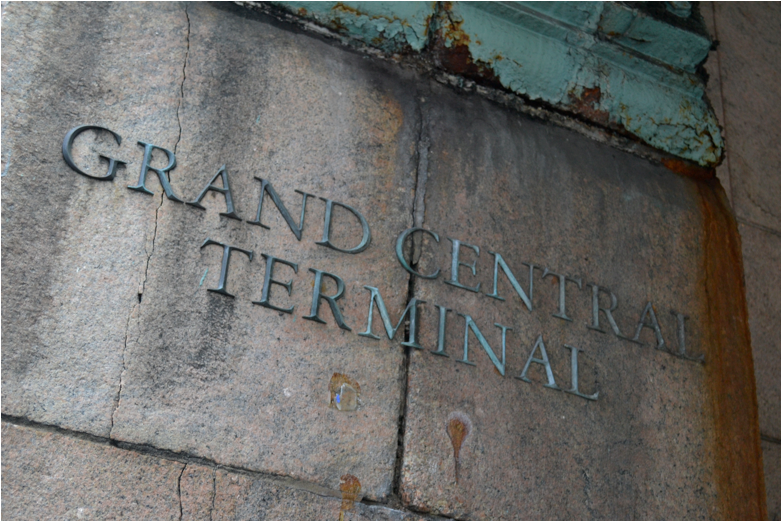 After that we headed out to 5th Avenue, to the cold air and bustling crowds that is so undoubtedly New York City at Christmas time (or anytime, really). Before I even made it past the first block I bumped into someone (or they bumped into me) and I instantly thought, only in New York. Only in New York are you bumping into people all day long and are barely thinking twice about it.
(One time when I was about 12 and we were visiting the city for the day we bumped into my best friend from home and her mom in Saks 5th Ave. In the middle of this huge store, in this beyond ginormous city, filled with millions of people, we literally walked smack into my friend from Syracuse. It was crazy. And decidedly, an incredibly small world after all.)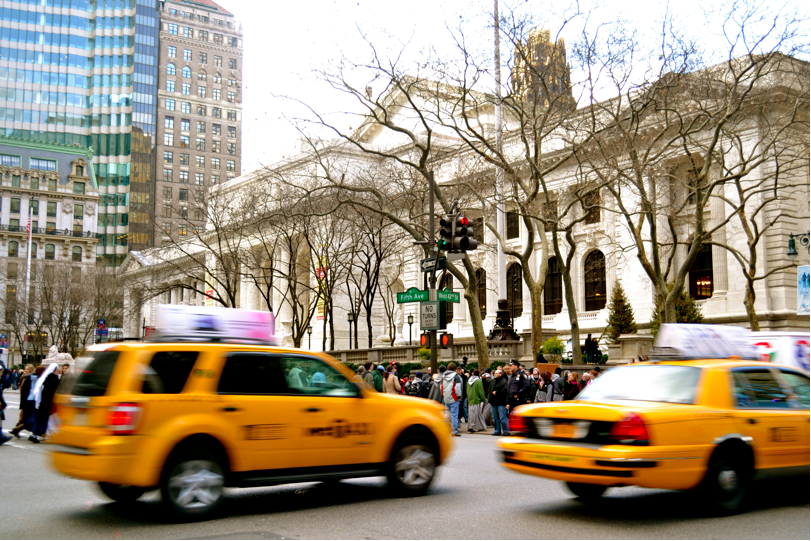 We walked past the New York Public Library, past hundreds of classic yellow taxi cabs, and made our way to Rockefeller Center, home of 30 Rock, the famous Christmas tree and the brave tourists who've beared the crowds to skate on the famous ice rink.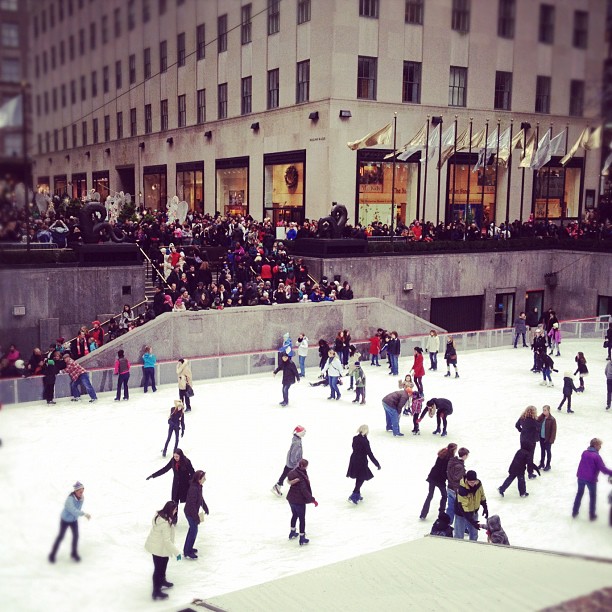 Then finally, FINALLY! We met up with Molly.
Lovely, sincere, generous Molly who I am ever so glad to have found in this life.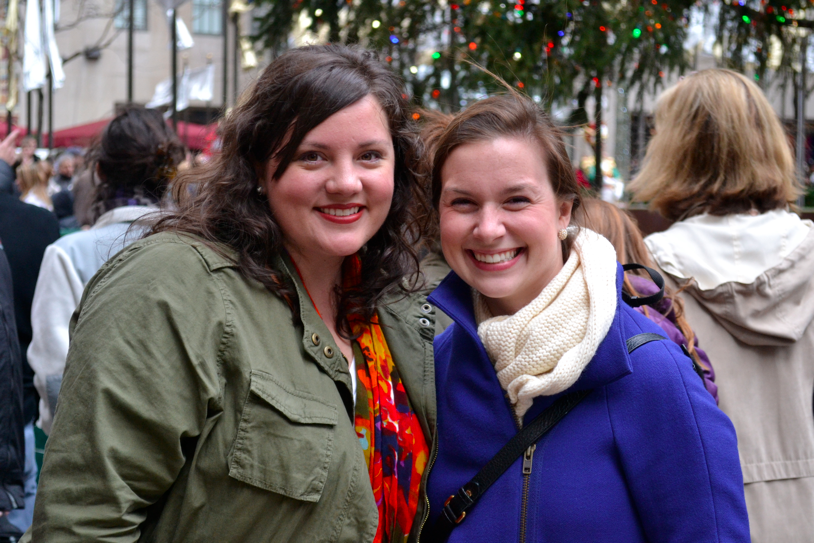 I honestly believe this girl has a heart of gold.
I found Molly through Elizabeth's blog, and in turn, Elizabeth told Molly about me. Thank you for connecting us, E! I am looking forward to the day we will meet as three.
The second I spotted Molly through the crowd I called out her name and wrapped my arms around that girl so quick.
She is everything I thought she would be and more.
Molly is a wonderful writer. She can touch your heart with her words and I feel so lucky that she connected with me. She reached out in an email that made my heart full, and here we are a short while later meeting up for the day in the city that she now calls home.
The thing about bloggers is that you can know so much about a person before you even meet. It's nice to know someone so well the first time you get to share a hug. And an instant real-life friendship begins.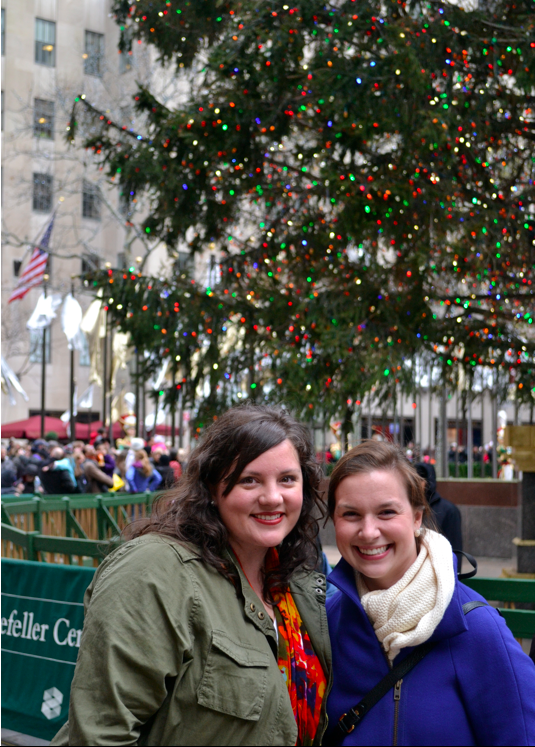 And so we spent the rest of the day together, checking all the things off on my list of must-see and dos…
First stop was Eataly, which will be getting it's own post later this week.
We ordered panninis and grabbed a table for lunch, getting to know each other a little better. Asking real-life friend questions not covered on the internets.
The food was incredible, the space was warm and cozy, and chatting it up with Molly was perfect.
From there we bundled up to walk the streets of the city, heading past the Flat Iron Building and more yellow taxis to one of my favorite shops in NY…
I try and make a point to visit this shop each time I make a trip to the city, always buying a little souvenier to take home with me. Molly spotted an orange section of goodies and I knew the little patterned dipping bowls had to be mine.
Then it was onto Soho to do a little more shopping, take a coffee break and spend some time with my pretty friend Katie, a best friend from college and a lady of New York.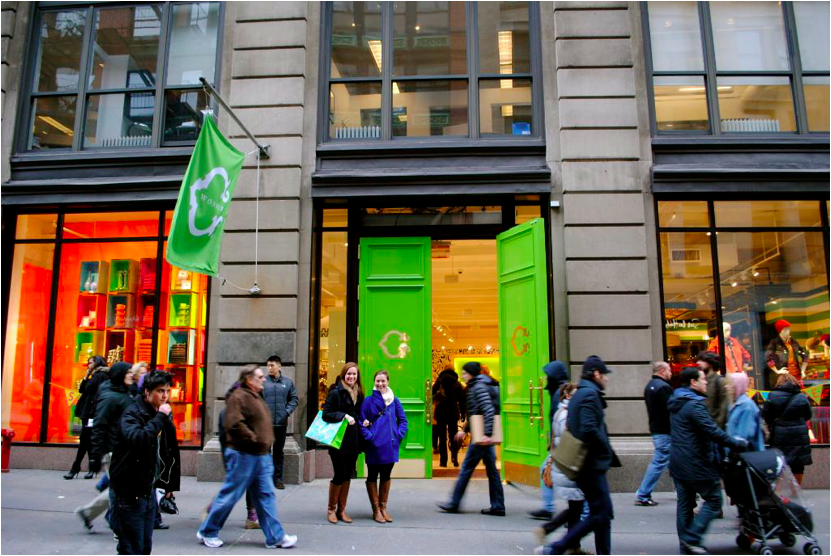 Dear me, do I love Soho.
I just get a feeling when I'm there, looking around and up high, like a kid in a candy shop. I love the old buildings and pretty shops and colorful apartment buildings. It's busy with people, and filled with stores to pop into.
We stopped into Balthazar for some snacks.
Hello, that place is ADORABLE.
It's bakery is suuuuuuuuuper tiny, but to make up for it everything is super delicious. I had a hazelnut hot chocolate and we split a chocolate chip cookie because it was large enough for four. Bittersweet deliciousness that stuck with me through the evening.
(I also picked up a chocolate donut, which was too much for me to eat at the time, but I saved it for the train ride home.)
Our last stop of the day was a little restaurant called Bread, where we stopped to rest and chat with Katie. The day was getting windy and cold so it was the perfect place to rest our legs and get warm. We got a pot of french fries and a couple of tartines and enjoyed the warm light and good company.
Then, it was off to the subway to make our way home.
Thank you for a lovely day, Molly. Thank you for being so wonderfully you, for being so generous and kind. Thank you for spending time with me and my sister and Katie. Thank you for showing us New York and for making our day a special one.
We loved it and we love you!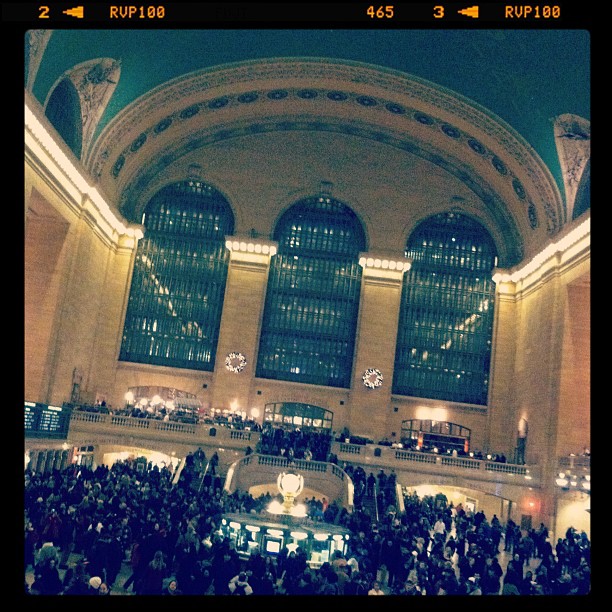 As we entered Grand Central for the second time that day I looked at that beautiful space with a happy heart.
Another day of memories to add to my New York memory book.
And this day was a glorious one.
(Oh, and that donut? I ate it on the train and it was perfectly delicious.)
Can't wait to see you again soon, Molly! Boston awaits you!