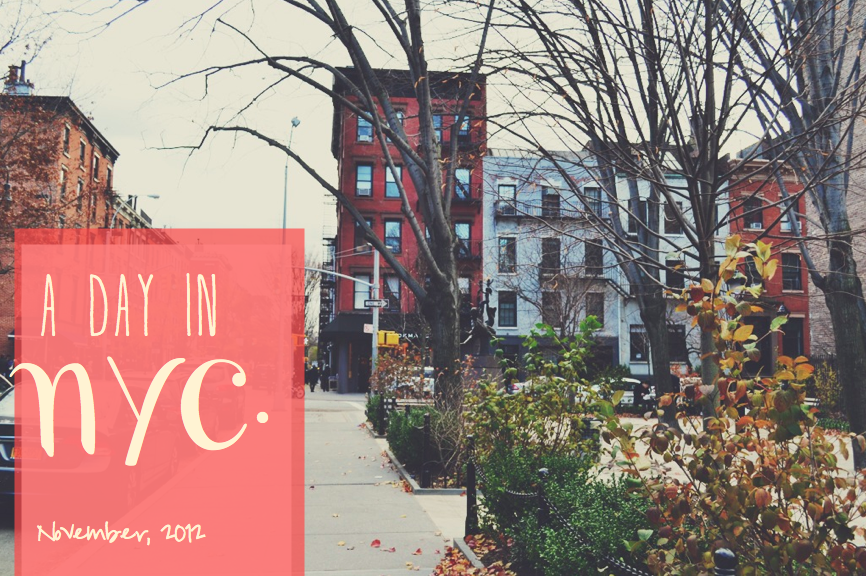 I feel like something is happening to me.
Or, has happened to me, rather.
It's like I can't go anywhere with my camera lately without taking a bazillion photos.
And then. Then! If that's not bad enough I can't write a blog post without posting said BAZILLION photos.
Sorry?
Not really.
Hope you don't mind!
Behold!
MY SATURDAY DAY TRIP TO THE ONE AND ONLY NEW YORK CITY: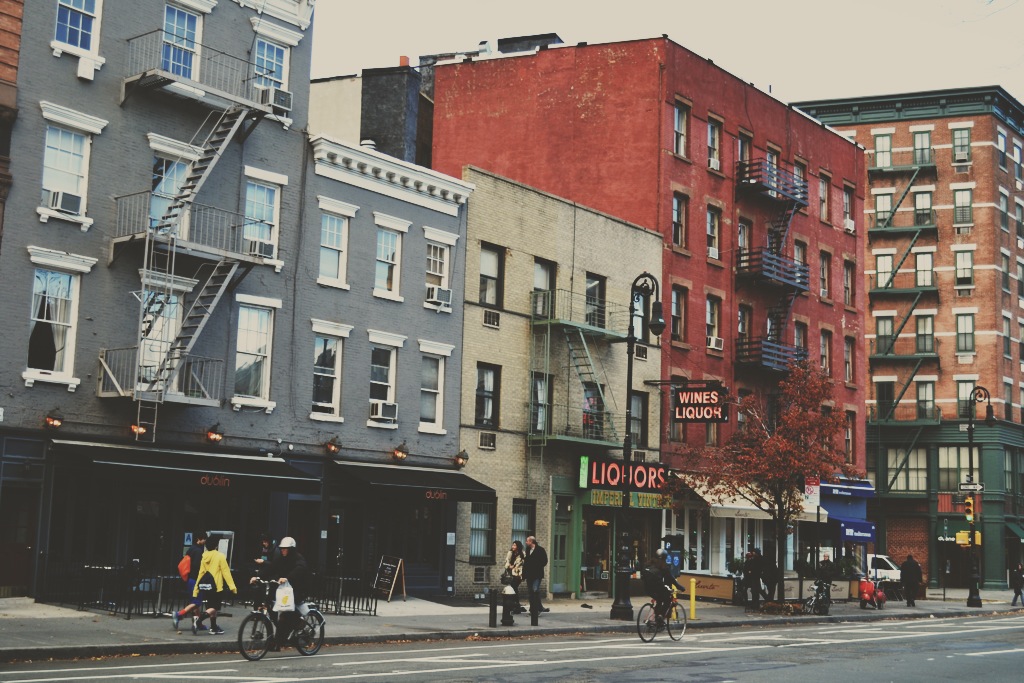 Can I actually just say something before we begin? One more thing?
New York City is just so incredibly romantic.
Isn't it?
Gosh I just want to hug it every single time I go.
Some parts I do not want to hug (Ahemm, Times Square) but most parts I do.
This particular trip brought me to the West Village. Talk about romantic. I could straight up slow dance with the West Village. DREAMY!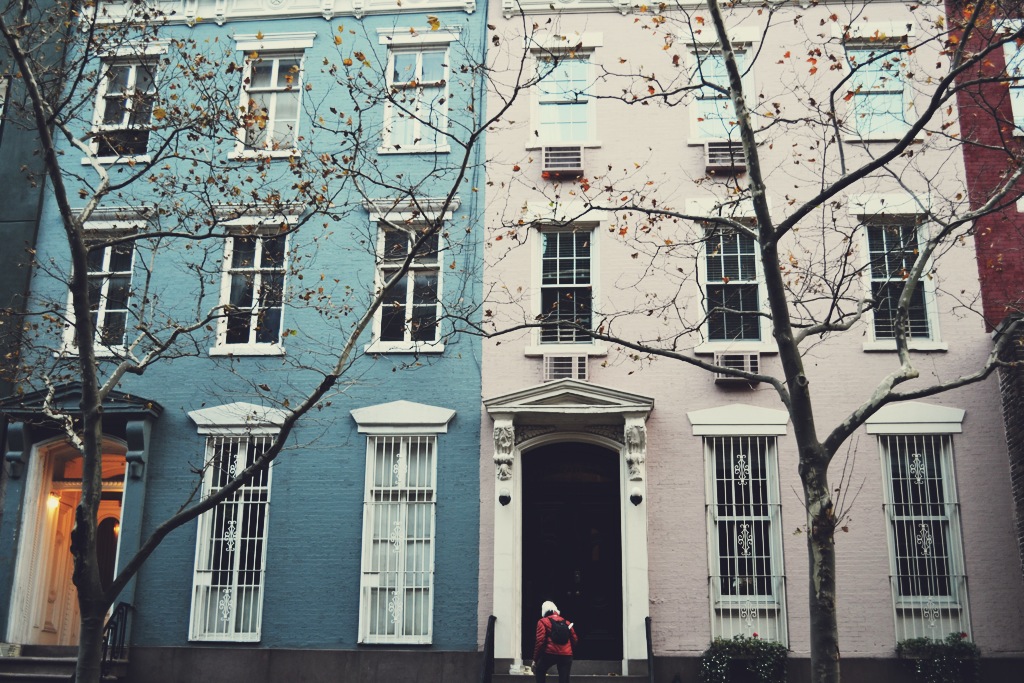 My main reason for heading to New York on this fine November day was to meet up with my best friend Bailey, who was visiting family in NJ and NY for the Holidays. Bailey used to live in Manhattan, then Brooklyn, and now she lives Charlotte.
(Remember when I went to visit her last spring?)
It's only a few times a year that we get to spend time together, so I decided to take advantage of my proximity to the city to hang out with her, Luke, and Kevin.
We went to Aria Wine Bar and had small plates and wine. It was super lovely.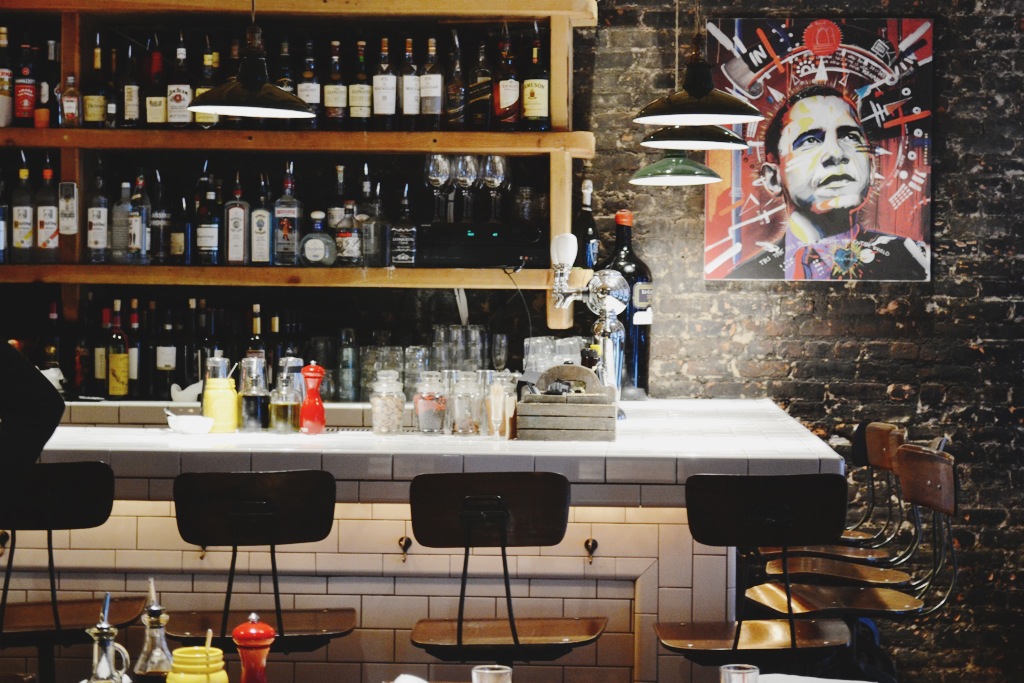 Mostly, I just loved being with my friend.
And isn't Luke crazy cute??
YES. Yes he is.
After lunch we just walked around shopping and talking, catching up on things that are new and reminicing about favorite memories of old. We got cupcakes at Magnolia Bakery (the original!) and we popped into Chelsea Market and strolled through the Union Square Holiday Market, too.
I bought some handmade local gifts at Teich and Bailey picked up some adorable kid stuff for Luke.
All in all, a really great afternoon…
When I first made my plans to go to New York for the day, I just imagined having brunch, then hopping on the train back to Greenwich. But my brain got reeling and I just kept thinking WHAT ELSE can I do in this city of DREAMS?
Because, I mean, let's live it up in NYC why don't we.
YOU ONLY LIVE ONCE.
And so came about the fabulous idea to see if the New York City Ballet was performing The Nutcracker.
AND THEY WERE. AND WE WENT!
After saying goodbye to Bails, I headed towards Lincoln Center to meet up with my sister and my cousin Haley. We went to dinner at P.J. Clark's in Lincoln Square– right across the street from the theatre, which was perfect (thanks for the rec, Colleen!), and then skittered right on over to watch the ballet.
Seeing the New York City Ballet perform The Nutcracker has always been a lifelong dream of mine. And going to Lincoln Center, yet another dream. Ever since this movie, circa 1993. And this movie, circa 2000. Also, I was in the Nutcracker when I was younger, and was an aspiring ballerina back in the day. SIGH. The memories.
The theatre! The costumes! The music! The dancing! THE NOSTALGIA.
It was in a word:
MAGIC.
+
Thanks for everything, New York.
Always.