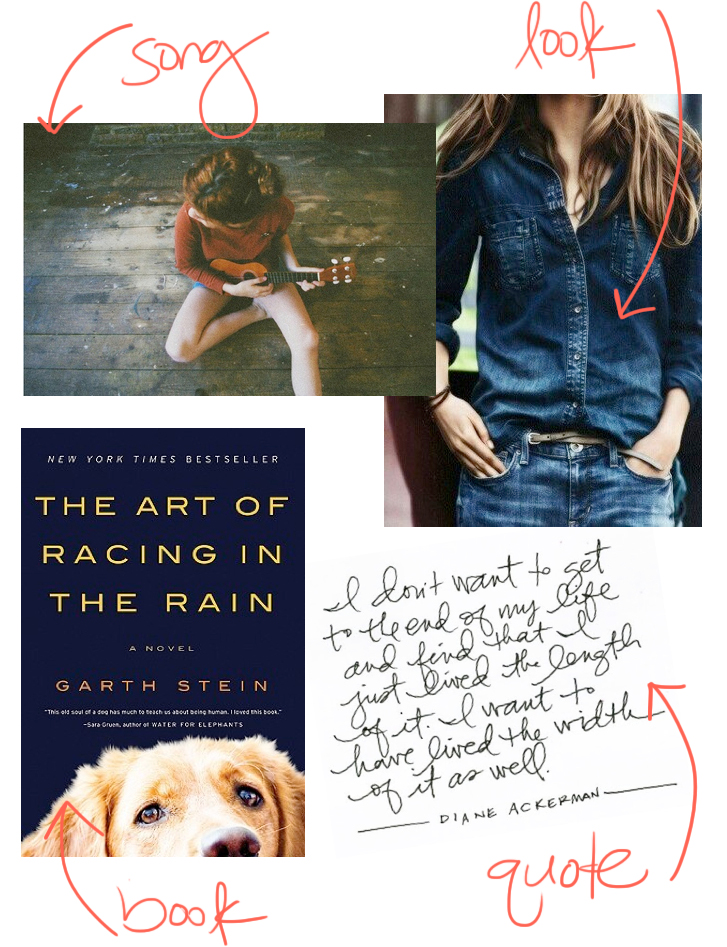 A second post today, WHAT. Lucky yous.
Joining in Jenna's link-up today because I love it…
 ♥
Song // For You, Tin Sparrow
Book // The Art of Racing in the Rain by Garth Stein
Quote // Life's Width, Diane Ackerman
Look // Denim on Denim, at Madewell
+
Happy Friday, friends.