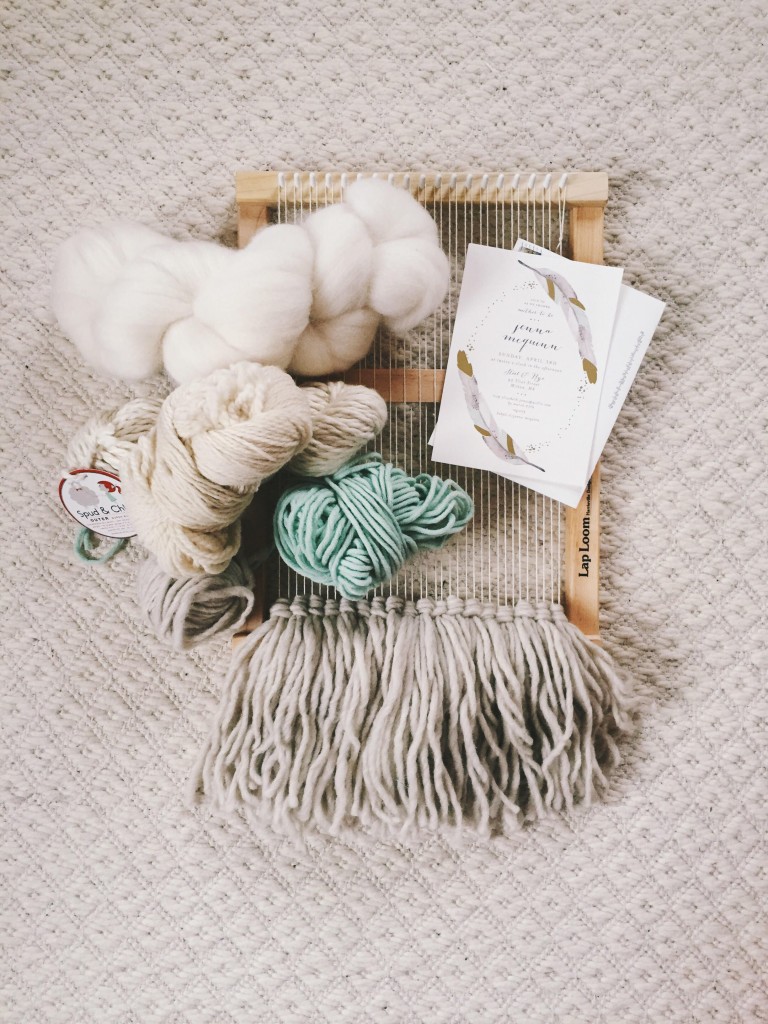 When the invite to my friend Jenna's baby shower arrived in the mail a few weeks ago, I knew just what I was going to gift her. I went to Gather Here to pick out some yarn to match her invite and even ordered a new small lap loom to complete my project. Then, this past Saturday, I spent the day weaving away. I absolutely LOVE how this piece turned out. The colors are so lovely and soft and the pattern I designed is so fun and special. It's the first weaving I've ever given away and my favorite one, too. Jenna cried when she opened the box and saw what was inside. I'm so glad she loved it!
I took lots of photos for the remembering…
Those roving zig-zag soumaks are full of GLORY! I can't wait to make another.
Who wants one next?