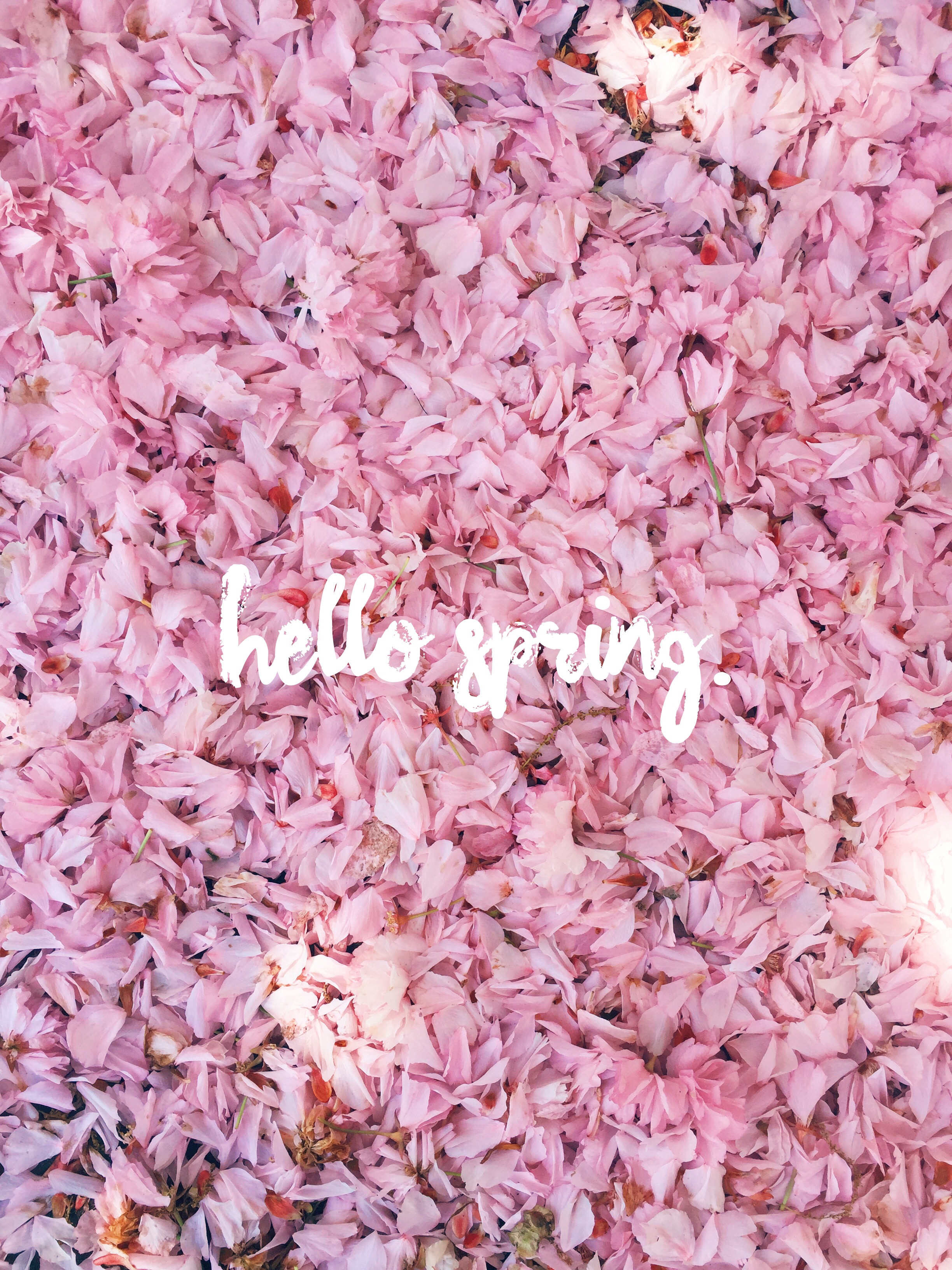 Just a little update of sorts to properly acknowledge this perfect season called Spring!
//
M A K I N G: Another weaving for a friend soon. I cannot say much more because it is going to be surprise gift– undoubtedly the best kind!
D R I N K I N G: Lots of water and a little bit of root beer. Zan and I ordered pizza on Friday night and had root beer to go with which just pairs so perfectly, don't you think? I got an extra bottle for another night this week. FANCY! Also, I tried this drink this weekend and it was surprising delicious and tasted so much like the real thing! I loved it.
W A N T I N G: Summer to come soon. Just 5 more weeks! My class showcased their work to the parents last week and after that I always feel like summer needs to come (and fast). The kids are so ready for a break and the beautiful weather doesn't help either, but I keep saying to myself: I CAN DO HARD THINGS! And I know the end of the year will be here in a flash.
W A T C H I N G: I just finished Fuller House and loved every darn minute of it. I laughed and smiled the whole way through that silly show and I am absolutely looking forward to Season 2.
R E A D I N G: So! Many! Books! Most recently I finished Anne of Avonlea and I ADORED IT! Oh, Anne. I seriously love you. // I made a goal for myself this year to read 25 books and after today I have read 20. TWENTY! I'm going to have to adjust that goal soon and I am so happy about it. Over the last few years I hardly made any time at all for reading (looking at you, iphone), but I really wanted this year to be different. I am making more time for books at home and I have also discovered Overdrive which lets me listen to books while I walk Penny in the mornings and after-school. I would say the audiobooks are most definitely the reason for my sky high pile of books and I am absolutely thrilled about it. I am keeping track on Goodreads and also through instagram with my hashtag #nannerreads. I would also love to do a post here highlighting some of my favorite books soon.
L I S T E N I N G  T O: The new Lumineer's album, Cleopatra, on REPEAT. I cannot handle how much I love it. // P.S. I listen to all of my music through the amazon prime app and I only have great things to say about it. I can choose any songs or whole albums I want to listen to– and can skip or repeat songs as much as I want. You can also make playlists! I did one for my wedding last year and we played it through dinner — it was perfect! Does anyone else out there use Amazon to listen to their music? I'm a huge fan.
E A T I N G: A lot of meals for one lately. Zan's been traveling LIKE CRAZY for work the past few months. He was here all this week, but is gone all next so I am left to my own devices in the kitchen which usually means whatever I can scrounge up out of the fridge. Tacos are a favorite. And this kale salad, too.
W I S H I N G: Zan would be home more! Things are busy now, but will ease up soon — we hope!
E N J O Y I N G: Documenting our West Coast trip! It's fun to share pictures and important to me to get our memories down in a tangible way. Next up is the few days we spent in LA and this summer I want to recap our honeymoon! On the blog and with a photo album. What's your favorite company to use for that sort of thing?
H O P I N G: Time slows down a bit. Spring and Summer are my favorite seasons. I hope I can savor every minute of them and find fun ways to keep busy and enjoy the time off. Making lots of plans always makes the time feel longer. I need to remember that!
N E E D I N G: This one is proving hard for me right now, thankfully! I feel very happy right now about so many things. Plus, I just went on a shopping spree. ;)
F O L L O W I N G: I have loved keeping up with Nicki Sebastian lately. Her blog and instagram are my favorite and her move from NY to LA has been so fun to watch from afar.
F E E L I N G: Sneezy. My one and only beef with Spring. Allergy season is here and I am but a victim once again!
W E A R I N G: A few new outfits from Madewell and Anthropologie. Forever and ever amen! Also, this weekend I switched out my winter clothes for my spring/summer wardrobe which is my favorite thing to do! 
B O O K M A R K I N G: This post on shooting manual photography is the best. Easy to understand language from one of my favorite photographers. I go back to this post over and over! Perfectly helpful and so so good.
L O V I N G: This year's May. Everything is so glorious and new. 
"Dear old world', she murmured, 'you are very lovely, and I am glad to be alive in you." ― L.M. Montgomery, Anne of Green Gables