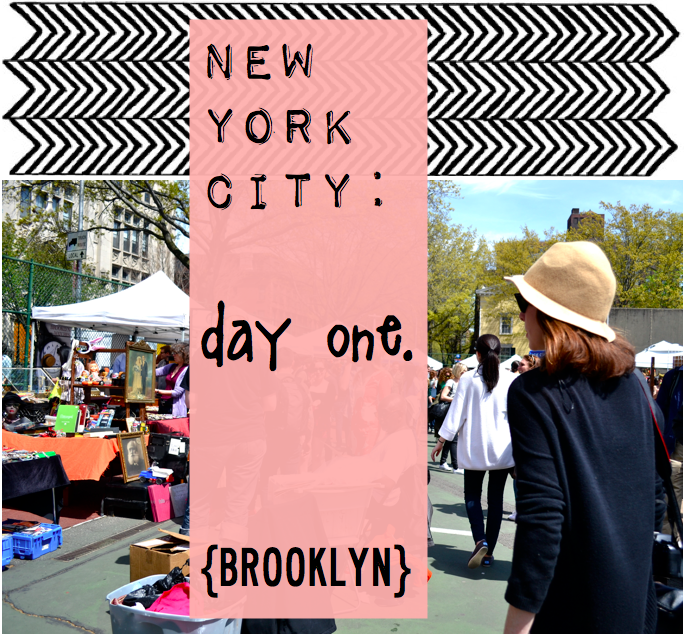 It's here, guys. My first New York City post of the spring season, two thousand and twelve.
I was completely obsessed with this trip to New York. Maybe it was because of the weather. Maybe it was because of the much needed vacation. I KNOW it was because of the people. And also, I've decided it was because I was staying with a friend who gave me a key to her place, allowing me to flutter about the city on my own time and in my own way, which ended up being the best thing ever. It's the reason I was able to do so much and see so many friends. Also, it gave me the feeling of being a New Yorker, something I've always loved the idea of, but likey something I will never actually be.
Sigh. A girl can dream.
So dream I did.
First stop?
Brooklyn.
Man, do I ever love Brooklyn. I first fell in love in 2009 when I walked across the Brooklyn Bridge, after not just one, but two of my high school friends moved out of Manhattan. It's the cutest little place with so much character and quirkiness. This trip to BK brought me to the Brooklyn Flea, which was quite the treat in and of itself.
I only wish I could magically transport my amazing finds (some sweet wooden crates, an old vintage school desk, road bike, and typewriter) back to my place in Boston without having to lug them around the whole city, which would be INCREDIBLY awkward, not to mention a burden.
So with all my might, I just did a some booth shopping at the famous Flea, simply letting myself enjoy the day while taking it all in. Highly recommended if you ever get the chance to go, it's certainly an experience, and a cool one at that.
Wanna take a look around?
Those are those wooden crates I was talking about.
I want one in my living room to store cozy blankets for movie nights.
I also want one in my bedroom to throw my shoe collection in.
LOVE.
And the bike I dream of every night?
There she is.
Sittin' pretty.
We browsed through racks and racks of clothing filled with cool stuff and not so cool stuff.
White wash pedal pushers?
Vests with iron on badges and sweaters with cats?
You name it, it's there.
(I spared you the pictures, but you can certainly use your imagination.)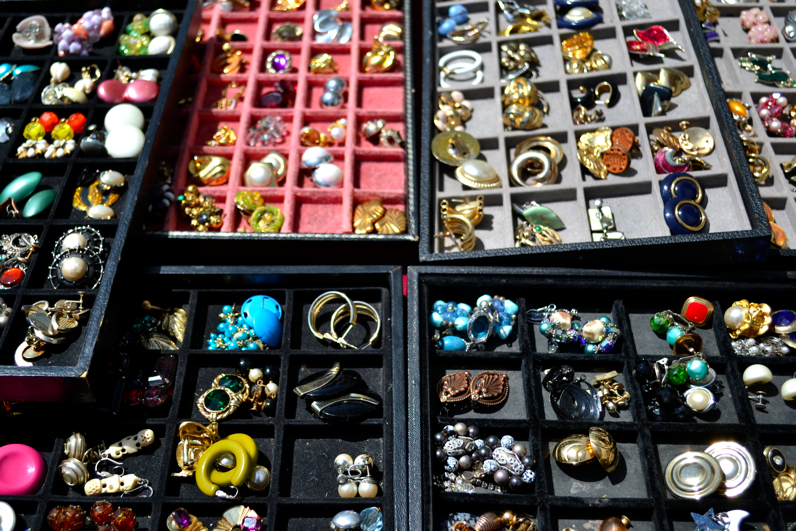 There were jewelry tables too. With clip-ons and dangly earrings and everything in-between.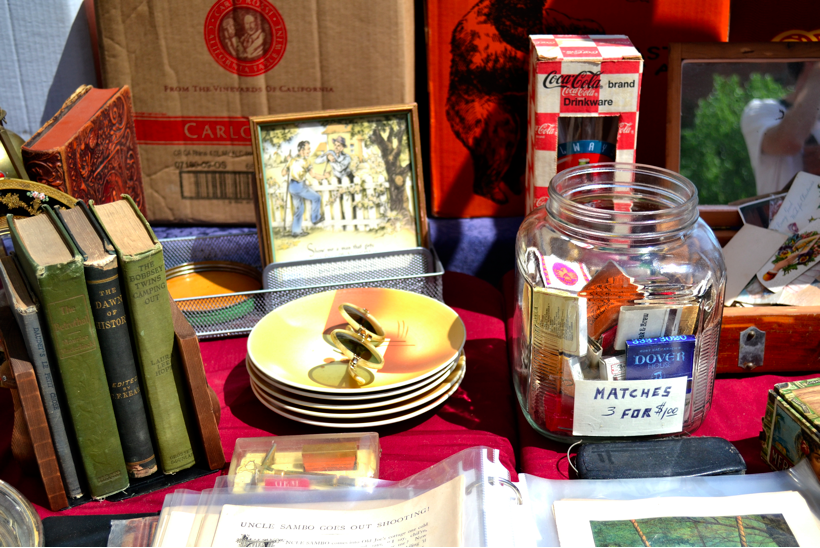 There are knick-knacks of all shapes and sizes.
Literally, things to look at for dayyys.
I loved all the vintage prints. I'd like to own a few like these someday.
Maybe next time.
It was here that I met up with my friend Beck from high school. She's one of my favorite people ever so I was so happy she came over from her apartment in Park Slope to hang out for the day and enjoy the sunshine.
And can you tell that the sunshine was PERFECT?
Because it was. Oh, it was.
There is nothing better than a sunny Saturday, this I am sure.
After this, we did more browsing, like the true flea-goers that we (sort of) are…
And then, it was time for lunch.
LUNCH!!
The best meal of the day.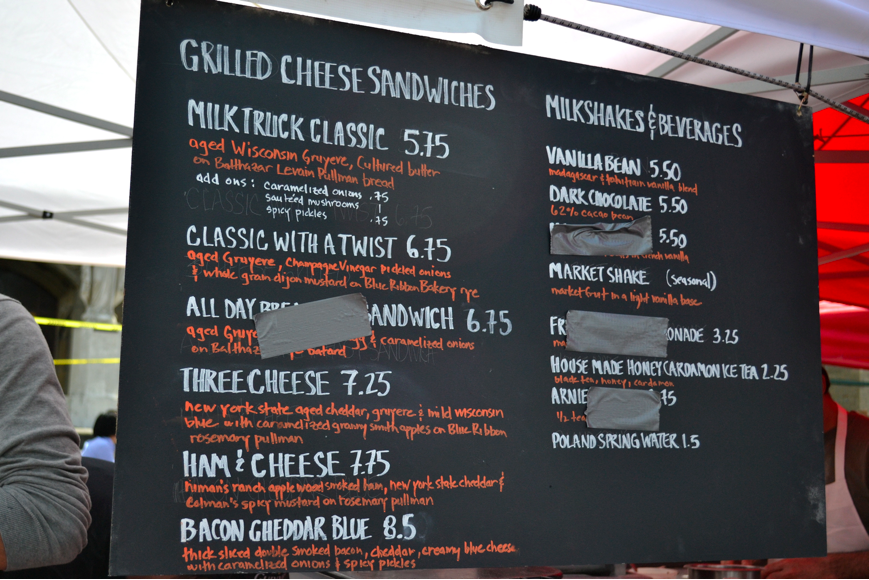 Welcome to the best grilled cheese of my life.
I got the Milktruck Classic and Beck got the Three Cheese.
HOLY HOLY it was iiiiinsane.
Like, for real forreal INSANE.
Oh, man, I wish I was eating one at this very moment.
Bread and cheese forever, baby.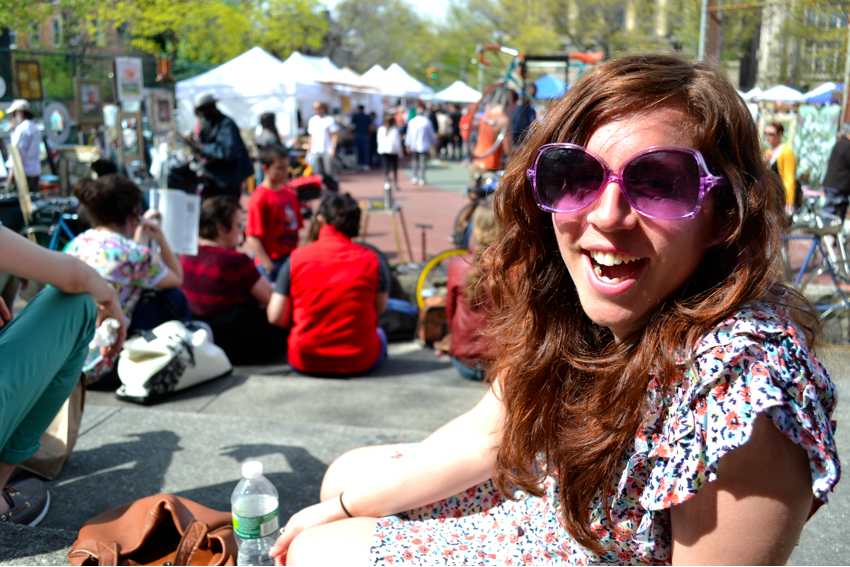 HI, Beck! Love ya, girlfriend!
After lunch, we did a good amount of people watching and relaxing before moving along to eat some more of the goodies that were upon us.
And believe me, good food was everywhere.
I got myself a raspberry basil People's Pop because I would have been crazy not to.
It was amazing and everything I needed on that perfectly hot day.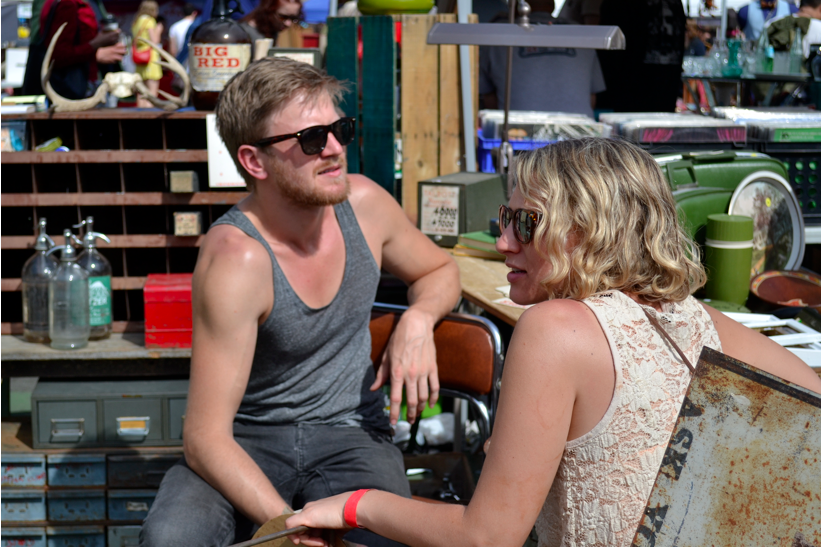 Sidenote: Most everybody I spotted at the Flea was so New York, and for that matter, SO BROOKLYN.
Total hipsters and I love it.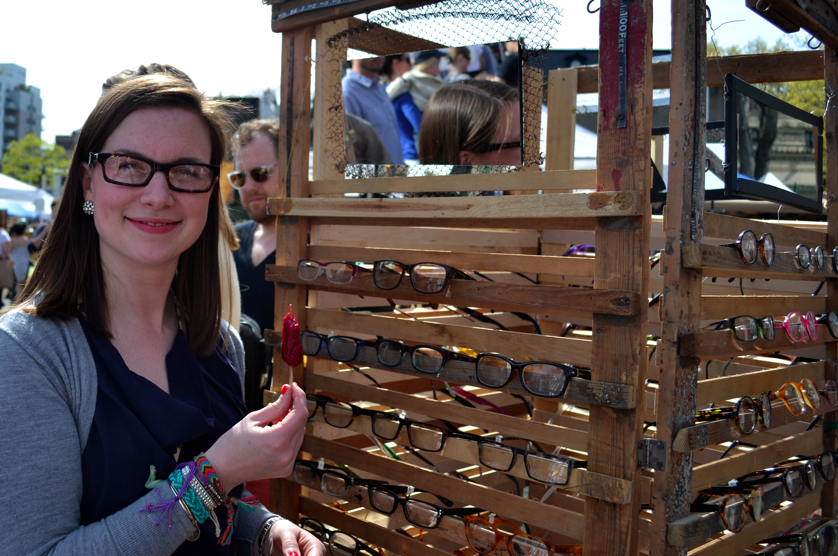 I even tried to fit in a little too.
(with no luck, mind you.)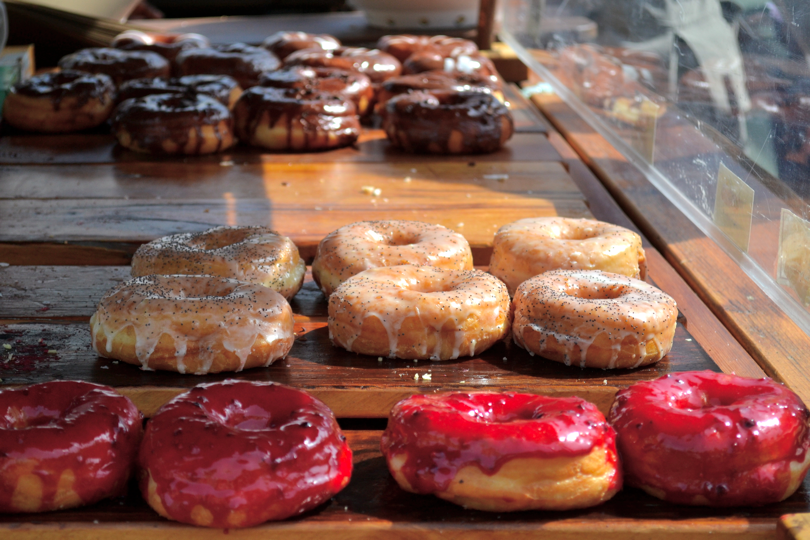 And then our time at the Brooklyn Flea came to an end. But not before inhaling one of these doughnuts from Dough.
I CAN'T EVEN.
I just can't.
Heaven.
Heaven in a piece of dough. With sugar and icing to boot.
DREEEEEAM!
After I died a little, I said goodbye to Beck and Brooklyn with the good feeling that I'll be back soon, and headed back to Manhattan.
I rode the subway back to the Upper East Side, popped into a nail salon to get a trendy "mint green" manicure, and headed out to meet my friend Katie for dinner.
It was the perfect start to a perfect weekend.
And of course, I instagrammed all the while: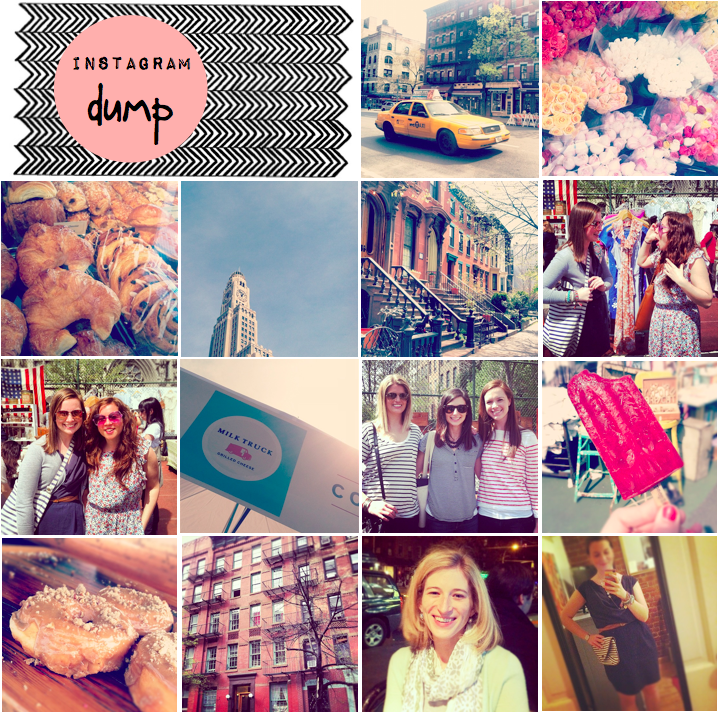 NY, I love you. And the weekend is only getting better…