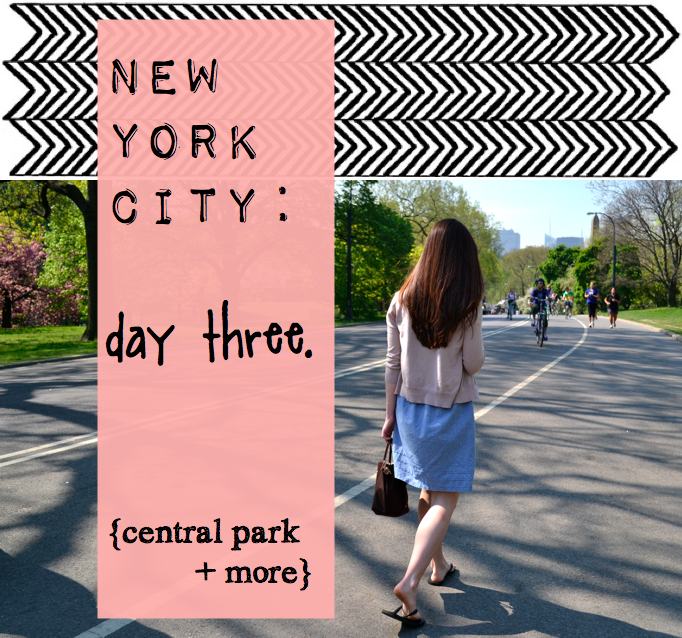 And here we are at the final day of the most epic NYC trip of all time.
Amiright? So right.
We actually had originally planned to leave on Sunday, but were having so much fun we decided to stay an extra night. Staying an extra day though, meant not enough clothes packed, and it was a scorcher too that weekend (88 degrees!). I'd only brought two dresses, and my sister brought one, so what did we do? Switched clothes, of course. That's what sisters are for, after all.
Here's a look at our last morning in the city…
Meg and I spent the morning eating croissants and drinking coffee in Central Park. It was so close to where we were staying, and the weather was downright fabulous, that we both agreed that it was the perfect place for breakfast.
From there we walked towards the MET with the idea of doing a little Museum hopping, only to discover it was closed for the day. So instead, we went and did a little shopping instead. We went to J.crew and Joe Fresh to love on all the stripes in style this season. It's not just me, you guys. Stripes are EVERYWHERE. All the rage, all the time. And I be lovin' it!
After a morning of reflecting on our good times, and a decent amount of sunshine and wandering, it was time for us to catch the train.
I am usually sad to leave, but the weekend was so full of fun, and I was excited for my next destination, that I was just happy inside and nothing else. Plus, there is something about leaving out of Grand Central Station that makes trips to New York even more special.
I always love this part. It's an experience that I relish in every single time…
Grand Central Station is THE most magical train station I've ever stepped foot in.
Have you ever been?
One look up and it takes my breath away.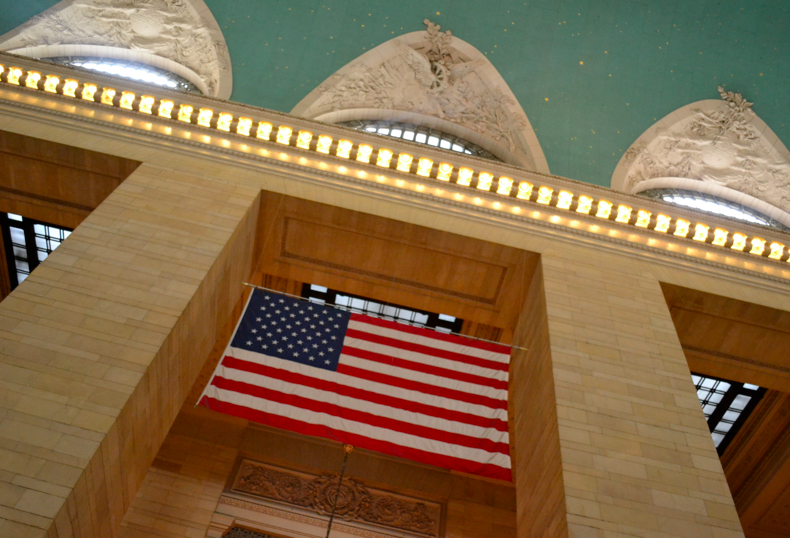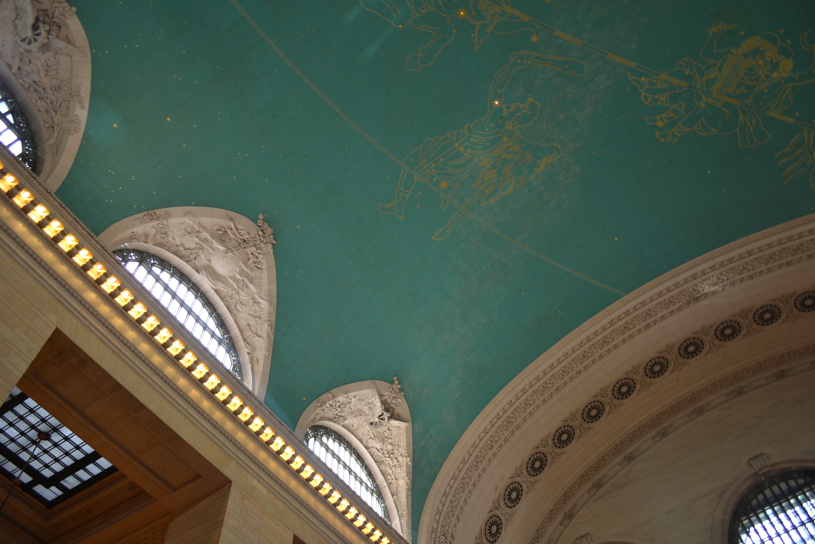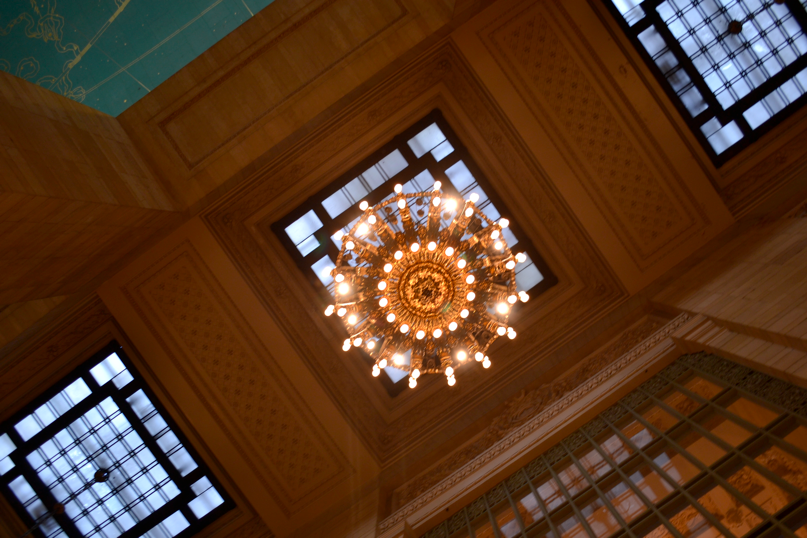 And with that, we boarded the train and said goodbye to a great weekend, great friends, and an amazing city.
Thanks for the memories, NY! See you soon!
(I'm lucky enough to be heading back to New York in one month's time. On the next trip I'll be spending more time in Brooklyn with my high school girlfriends at The Great GoogaMooga Festival in Prospect Park. 4 words: I CAN'T FLIPPING WAIT.)
And of course, here's my daily dose of instagrams for you…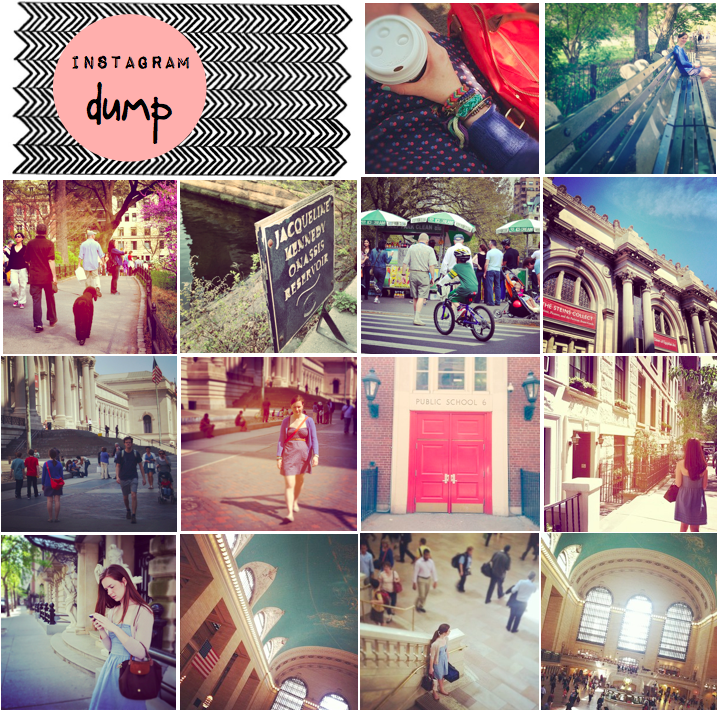 Next week we'll head to Charlotte for some baby time. Little Luke can't wait to say hi.
Happy WEEKEND and thanks for tagging along!
+